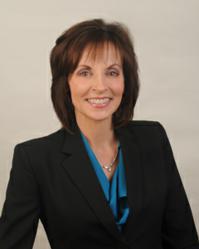 (PRWEB) March 06, 2013
REIC has formally endorsed Debbie De Grote and her new company, Excelleum Coaching & Training. When Debbie founded Excelleum, she created a company for people and organizations that are fully committed to being the best, performing at the highest level and making major breakthroughs, financially and otherwise. We at REIC think that she is right, and that she has succeeded.
"Let's face it, not every company or individual is committed to success at the highest level. That's why I formed EXCELLEUM™ Coaching & Consulting. For the past 30+ years I have worked with hundreds of people and organizations who were truly dedicated to one thing: excellence. You see there really isn't any reason to accept anything less. When excellence is your standard, results are achieved, goals are met, and lives are positively impacted. If you're the kind of person that is ready for the next level of achievement, you've found a home at EXCELLEUM™." Debbie De Grote
About Debbie De Grote:
Debbie De Grote is top producing sales person, veteran business coach, consultant and trainer. Debbie's story is unique and inspiring. She began her sales career at the age of 18 and sold her first house while in high school. Debbie then continued to expand her skills and growth in the sales industry. Building her business on her own…without the support of a team…Debbie sold 160 homes per year and closed over 3000 homes sold in her real estate sales career. Debbie was ranked the number 1 real estate agent in Los Angeles and Orange County, number 3 in the nation and top 10 in the world; and the story goes on.
With her sales success Debbie was constantly asked to coach, train and speak to guide other sales professionals to achieve their full potential. Debbie made the decision in 1997 to become a full time coach and business consultant. Since then she has coached some of the biggest names across multiple industries. Visit Excelleum™ at http://excelleum.com/.
About REIC:
Founded in 2004 by John Alexandrov, REIC has quickly become an industry leader in social media, marketing, public relations and customer acquisition and retention, while also providing website design and maintenance for many elite businesses and individuals. REIC offers the highest-level business advice and social media services available, developing a unique strategy to meet the specific needs of each client. Whether you are just starting out, or are a large company in need of a new direction, REIC has the innovative strategies that you will need to grow.
Our mission is to provide the highest quality social media construction and maintenance, while equipping our clients with the tools and support they need to succeed in the marketplace of today. We are an innovative, adaptive company, constantly learning and changing so that we are always able to provide the best solutions and guidance. REIC lays the online foundation that you need in to thrive in today's business environment.