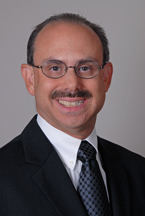 This industry honor is the greatest endorsement to the fact that Allgress IT Risk and Insight Manager is ahead of the curve when it comes to the best-of-the-best products that can provide Risk Management
Livermore, CA (PRWEB) March 05, 2013
Allgress announced today that Info Security Products Guide, the industry's leading information security research and advisory guide, has named Allgress IT Risk and Insight Manager, a Silver winner of the 2013 Global Excellence Awards in Risk Management . The security industry celebrated its 9th Annual 2013 Global Excellence Awards in San Francisco by honoring excellence in every facet of the industry including products, people behind the successes and best companies.
More than 50 judges from a broad spectrum of industry voices from around the world participated and their average scores determined the 2013 Global Excellence Awards Finalists and Winners. Winners were announced during the awards dinner and presentation on February 27, 2013 in San Francisco attended by the finalists, judges and industry peers. To apply to be a judge for the next global excellence awards program, register at http://www.infosecurityproductsguide.com/awards/judges/ now.
Allgress Risk and Intelligence Manager
Powered by the patented Allgress Business Risk Intelligence infrastructure, Allgress' products and solutions provide customers an automated method of harvesting data from information sources, analyzing the risk and communicating the ongoing status in a business context so it's easily understood by IT and business stakeholders. This comprehensive view of security and risk posture enables customers to make intelligent security and compliance investment decisions as well as align security and compliance programs with top business objectives.
For more information visit http://www.allgress.com
"Info Security Products Guide's recognition of Allgress IT Risk and Insight Manager further validates our product as excellence-in-class and ahead of the curve…." said Jeff Kushner, VP of Marketing "This industry honor is the greatest endorsement to the fact that Allgress IT Risk and Insight Manager is ahead of the curve when it comes to the best-of-the-best products that can provide Risk Management."
About Info Security Products Guide
Info Security Products Guide sponsors leading conferences and expos worldwide and plays a vital role in keeping end-users informed of the choices they can make when it comes to protecting their digital resources. It is written expressly for those who are adamant on staying informed of security threats and the preventive measure they can take. You will discover a wealth of information in this guide including tomorrow's technology today, best deployment scenarios, people and technologies shaping info security and market research that facilitate in making the most pertinent security decisions. The Info Security Products Guide Awards recognize and honor excellence in all areas of information security. To learn more, visit http://www.infosecurityproductsguide.com and stay secured.
About Allgress
Since 2008, Allgress has been bringing business relevance to IT Risk Management. We enable Global 2000 organizations to communicate and manage their risk posture in context for IT and non-IT stake holders to evaluate the cost benefit of remediating security, compliance, and policy gaps.
Customers derive value in days instead of months by streamlining implementation, automating manual tasks and providing operationally efficient visual management of the entire security, risk and compliance management process.
For more information visit http://www.allgress.com