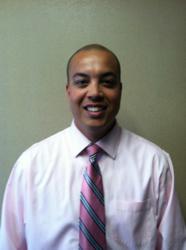 I am ecstatic I made the right choice to be a part of the FFG family. There is absolutely no other place I ever want to be.
Jacksonville, Florida (PRWEB) March 21, 2013
Foundation Financial Group has announced the promotion of Christopher Nau to Region General Manager for the company's Jacksonville Regional Sales Center, located at 225 Water Street, Suite 2100. This is the first of many moves in the company's strategic corporate expansion platform.
"I am humbled by the opportunity I have been afforded here at FFG," said Nau. "The growth and success I have experienced in the short period of time I have been here is unheard of in the financial services industry. Since I started my career, I have been promoted six times; a fact that solidifies that the opportunities at FFG are endless if you work hard, believe in what you do and have a great attitude."
"Chris has been a fantastic asset to our Foundation Financial Group team. He has won seven corporate Cornerstone awards for excellence in performance, at each position he has held," said Foundation Financial Group's CEO Mark W. Boyer. "I am confident Chris will take the performance of Foundation Financial Group, in Jacksonville, to new levels of growth."
Nau, who was born in Pensacola, Florida and grew up in Middleburg, Florida, graduated in 2003 from the University of North Florida with a degree in Corporate Finance. He has been with Foundation Financial Group since 2005. During his career with FFG, Nau has been promoted numerous times and recognized for multiple awards. Foundation Financial Group honors the single top performer at each position within the corporation and rewards excellence in sales leadership and management with a Cornerstone award.
"FFG is my family," continued Nau. "I am absolutely blessed to be a part of such an amazing team and am ecstatic that I made the right choice when coming to work here. There is absolutely no other place I ever want to be. I plan to retire from FFG."
In his spare time, Nau enjoys hunting, fishing and boating. He is a big fan of sports and takes interest in playing golf, flag football and softball. He also loves spending time with his family and going on family vacations. He volunteers at organizations such as Second Harvest Food Bank, Life Rolls On, St. Jude's Walk, Jacksonville Humane Society and Breakfast with the Stars.
About Foundation Financial Group
Foundation Financial Group is a multibillion dollar financial services corporation.FFG offers its customers Best in Class service through its Insurance, Retirement and Mortgage Services. Named one of the fastest growing financial companies in the country by INC magazine, FFG has continued to grow its nationwide presence with over 100,000 new customers per year in 39 states. In addition to the value that Foundation Financial provides every customer, it is also dedicated to its communities and the people who live in them. Through a vast array of philanthropic endeavors the company not only provides significant monetary donations but also fosters a workforce environment that encourages all team members to personally make a difference. Foundation Financial is committed to its strong focus on customer service and community investment as it continues to grow and compete with the largest financial institutions in the world.
Foundation Financial Group reviews all public relations inquiries. For additional information, interview and image requests, contact the Foundation Financial Group Public Relations team.