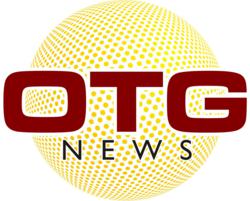 Thomson, IL (PRWEB) March 04, 2013
In his new article, History in Perspective, columnist Bill Heid explores the roles of differing perspectives of truth throughout history and challenges readers to base their lives and actions on the absolute standard of truth.
History in Perspective discusses three basic philosophies of history and truth. As Heid defines the first two, "Secular humanism sees history as the expansion and development of impersonal matter through linear time—or in the midst of infinite, but bounded space-time. Pantheism sees history as an illusion, an unreality that the mind or soul must, in the end, reject." He remarks that the two are, at heart, similar. When it comes to truth, "whatever differences man may note in the apparent flow of time don't and can't matter in terms of any absolute standard."
They also both promise that humans, whether as an individual or a group, can know good from evil without any outside absolute standard.
Heid emphasizes the untruth of this statement. Modern culture's belief that everyone can have their own truth is inherently wrong, as shown by the crime rates all across the country (http://www.cnn.com/2012/10/17/us/violent-crime).
Rather than base morality on such flawed systems, Heid advocates a third: God and His perfect knowledge of good and evil.
Heid states that the conflicts between these philosophies make up all the conflicts in history and makes history worth studying, both as a concept and an academic discipline. Heid calls Christians to remember this sense of history and to examine it in this light.
After Adam and Eve first sinned, God promised enmity between Eve and Satan. Heid explains that there would be two major opposing philosophies: one living by Satan's principles and one by God's. He remarks, "Between these two seeds there would be perpetual enmity because God would guarantee it… by rescuing His elect from Satan's kingdom and making them His loyal subjects and Sons… The enmity God promises, then, must run through all that is human: religion, science, politics, art, industry—everything."
He concludes that "Neither secularism nor pantheism has room for a personal, transcendent God who can speak with absolute authority precisely because he possesses absolute sovereignty. And without such a God, history, both as a concept and an academic discipline, is meaningless."
To read the entire article written by Heid, go to: http://www.offthegridnews.com/2013/03/03/the-meaning-of-history/?utm_source=pr&utm_medium=pr&utm_campaign=pr030413.
Bill Heid is the radio co-host of Off the Grid News, an independent organization devoted to providing practical information about living today and in light of the challenges of the future. He and his news team look for the truth beneath the facts of the top news stories and how they will affect your life.