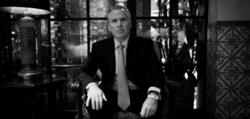 CORPUS CHRISTI, TX (PRWEB) March 05, 2013
A jury in Corpus Christi, Texas has awarded 67-year-old George Barnhill $5.4 million for injuries related to a 2009 car collision. The case (cause no. 10-60602-2) was tried in Nueces County Court at Law No. 2. Mr. Barnhill was represented by personal injury attorney Thomas J. Henry.
The multi-vehicle accident occurred in December of 2009 when the defendant, Derrick Molina, lost control of his vehicle and ran into a retainer wall. In an attempt to avoid a collision, the plaintiff, Mr. Barnhill, was forced to make an abrupt stop on the roadway. Despite wet road conditions, he was able to come to a stop before hitting Molina; however, he was consequently struck from behind by a third vehicle, driven by Felipe Rodriguez. Mr. Barnhill sustained neck injuries in the auto accident and aggravated a previously treated back injury. He was out of work for two months.
Despite hearing defense testimony stating that Barnhill should have pulled over to the shoulder of the road to avoid the initial crash, the jury awarded the plaintiff $5.4 million for his injuries. The verdict is one of the largest in South Texas this year.