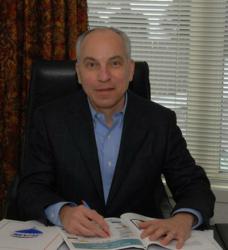 St. Davids, Pa (PRWEB) March 05, 2013
Local Real Estate Broker, Brett Furman not only exceeding expectations with a great year in real estate, but was ranked by RE/MAX International as #3 in the State of Pennsylvania & Delaware for 2012. Brett said that he's humbled and excited to receive the recognition of his accomplishments. He was also awarded membership into the RE/MAX Chairman's Club for helping 45 families invest in the American dream of home ownership in 2012, which placed him in the top 1% out of over 88,900 REMAX agents.
Brett, who represents sellers of real estate in The Main Line, Chester, Montgomery and Delaware counties said the secret to his success is through the Furman Home Selling System. By utilizing the Furman Home Selling System in which Brett created, his home selling statistics resulted in 66 days on the market compared with all other agents, which are at 94 days.
"Brett Furman listed my house on Friday night and I had a full price signed contract the following Wednesday," Don Eyer said of Real Estate Broker Furman. Eyer's home was sold by Furman in five days for 98 percent of list to sale price. Perhaps what's more impressive is that Brett Furman has worked in the real estate industry for 26 years; helping over 850 families on the Main Line and around the Philadelphia area sell and buy their homes.
For more information about Brett Furman please visit: http://www.homesellerhandbook.com or http://www.brettfurman.com or call 610.687.6060.
About RE/MAX Classic
RE/MAX Classic is a family owned and operated business celebrating its 23 years of business. The firm has an outstanding technology platform & support staff to assist our agents so they can focus on productivity. Unlike most other real estate companies our Broker/Owners list and sell real estate, which insures they are current with the latest trends. The Furmans' entire philosophy revolves around exceeding the expectations of their clients, with their team of four support staff who are focused on customer service and satisfaction.