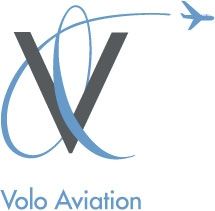 "We see a great opportunity at CXY", says Volo Aviation LLC SVP Brian Ciambra.
Stratford, CT (PRWEB) March 12, 2013
Volo Aviation LLC announced today that it has been awarded a five-year contract to manage the FBO at the Capital City Airport (KCXY) in New Cumberland, PA. Investment group Skyport Holdings LLC recently purchased the FBO, which was formerly known as CXY Aviation, and retained Volo Aviation as business managers for their new acquistion. Located in York County, KCXY is conveniently located just 3 miles SE of the Harrisburg, PA central business district, and acts as the releiver airport for Harrisburg International Airport.
"We are very pleased to have been awarded this contract", states Brian Ciambra, Volo Aviation's Senior Vice President for FBO Operations. "By leveraging our FBO experience and market knowledge, we are very confident that we can assist Skyport Holdings in acheiving their goal of enhancing the customer experience while growing business at this location."
The airport opened in 1930, when it was originally named Capital Landing Field. In the 1940's the Army Air Force formed the 6th Fighter Wings and the 47th Bombardment Wing at the airport before their deployment overseas. In 1970, the airport was renamed Capital City Airport following the closure of nearby Olmsted Air Force Base and the transfer of all commercial service to the new Harrisburg International Airport. Capital City Airport is now the region's main general aviation airport, and generates over $20 million in total economic output into the regional economy.
KCXY also hosts the Pennsylvania Army National Guard's UH-72 Lakota helicopter pilot training center. With a fleet of UH-72's, the location trains Guard pilots from 53 states and territories, as well as active Army units primarily from the National Training Center, Joint Readiness Training Center, West Point, Belvoir, and CMTC (Germany) units.
"We see a great opportunity at CXY", says Ciambra. "The location has a rich history, and we are eager to deliver top-notch services to the aviation community here." The location will be rebranded as Volo Aviation, so according to Ciambra, "customers can expect a new look and feel in addition to Volo's exceptional customer service delivery and attention to detail."
About Volo Aviation LLC: Headquartered in Stratford CT, with locations in FL and PA, Volo Aviation is a highly integrated aviation services firm, offering clients aircraft management and charter, aircraft maintenance, and Fixed Base Operations (FBO) management and consulting. For more information, please call 203.381.6000, or visit their website at http://www.voloaviation.aero.