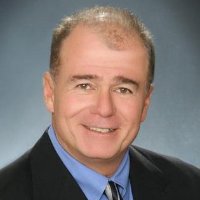 "Cliff will be an outstanding leader of our sales and engineering consulting team, as our company continues to expand our services and reach new markets."
Downers Grove, IL (PRWEB) March 05, 2013
Tympani, Inc., a growing IT consulting and engineering firm based in suburban Chicago, has expanded its sales force with the addition of Cliff Pahl as sales director. Mr. Pahl brings more than 30 years of experience in information technology sales and engineering consulting for such industry leaders as Cisco, Siemens and IBM.
Most recently, Mr. Pahl was regional manager for Cisco Systems in the East Area, where he led his sales team to achieve the highest growth rate in the nation for public sector sales. Prior sales management responsibly included sales and go to market strategies for corporate as well as start-up markets.
Mr. Pahl's experience encompasses a wide range of technologies, including data networking, wireless and security, data centers and storage, contact center technologies, desktop collaboration, and video communications. He has worked with corporate clients of all sizes in both general and specialized markets such as healthcare, manufacturing, education, and financial services, as well as large public sector and institutional clients.
"As a Cisco technology partner, Tympani has known Cliff Pahl for years," said Ed Kapelinski, President of Tympani. "Cliff will be an outstanding leader of our sales and engineering consulting team, as our company continues to expand our services and reach new markets."
"Tympani is a fast-growing company with a strong management team and a talented consulting and engineering staff," said Cliff Pahl, Sales Director. "I see tremendous opportunity for Tympani to expand further, with our focus on delivering the right IT solutions to meet business requirements in a way that makes financial sense for the client."
Mr. Pahl received an MBA in Finance from the Keller Graduate School of Management in Chicago and a BA in Marketing from Western Illinois University.
ABOUT TYMPANI
Tympani, an IT consulting and engineering firm based in Downers Grove, IL, provides advanced technology solutions in the areas of IT infrastructure and communications. Tympani consultants provide IT assessments, guidance and education, while the highly experienced engineering team designs, deploys and supports data center, unified communications, contact center and network infrastructure technologies. Tympani primarily serves the healthcare, financial, government, manufacturing, and education industries.
Tympani minimizes the risk inherent in advanced technology investments by providing expert-level engineering talent, a commitment to process which results in a positive predictable outcome, and a team of professionals who share a strong set of values and consistently deliver on their promise – ultimately giving Tympani customers confidence in their IT decisions.
Tympani is recognized by major OEMs as well as marquee mid-market and enterprise accounts for expertise and consistent execution.