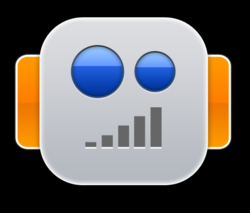 Southern Sun Fabrication was able to design a functional app that includes photos of the work they do, links to website and social media pages, and information about the company's work in custom fabrication
(PRWEB) March 06, 2013
Southern Sun Fabrication has a motto that says "if it needs welding, we can do it!" The Geraldton, WA-based company has been in business for over 12 years and recently launched the Southern Sun app using the DIY app builder at appcatch.com.
One of the advantages of appsbar's easy-to-use app builder is that it allows those without technical backgrounds to develop apps for business. Southern Sun specializes in fabrication and repairs to mining and agricultural equipment. While that is high-tech in its own right, it is a different discipline than what is usually associated with app building.
However, Southern Sun Fabrication was able to design a functional app that includes photos of the work they do, links to website and social media pages, and information about the company's work in custom fabrication. The app is optimized for both iOS and Android phones.
Launched in 2011, Appsbar opens up the mobile marketing category for small and medium-size businesses, artists and musicians, and individuals who want to create in that space. Appsbar has done this by removing the two largest barriers; cost and programming expertise. Appsbar is doing for mobile apps what companies like Intuit and Blogger have done for novices looking to publish websites and blogs.
To create an app of your own with the free and easy-to-use app maker, go to appsbar.com. To view download other interesting new apps for free, visit appcatch.com.