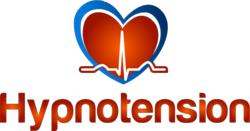 there is a huge scope for helping people reduce their blood pressure to normal without the side effects
(PRWEB UK) 4 March 2013
The honour, which is granted to those who have made a significant contribution to the profession, was announced during the NCH 'Hypnotherapy Extravaganza' at the Royal Society of Medicine on March 2nd 2013.
Paul Howard, who has been the NCH's Marketing Director for 7 years, has been instrumental in growing the membership from 800 in 2006 to just less than 2000 today.
Upon joining the NCH executive in 2006, he put in place a marketing plan that was both bold and innovative. The plan put forward the idea that the NCH should change its focus away from controlling its members and move more towards member benefits.
He was recognised for his voluntary work for the NCH during the regulation of the hypnotherapy profession. He was also commended for his innovative Hypnotension approach to using hypnotherapy for people with high blood pressure.
The Hypnotension programme has received nearly 100 accolades from hypnotherapists around the world for its content and exciting new approach. It teaches hypnotherapists how to deal with the pandemic that is high blood pressure. The Hypnotension programme helps hypertension sufferers to take control of their blood pressure in a natural way using proven cognitive and hypnotherapeutic techniques.
He has been working with hypertension clients for over ten years and it was through this work that the idea for the Hypnotension programme germinated. Together with Rob Woodgate, fellow co-creator, the programme developed into a comprehensive online learning resource for appropriately qualified hypnotherapists.
Upon receiving the award, Paul Howard, said "This really is an honour. When I joined the NCH, I had a clear vision of what I had wanted as a member and I have spent my time on the committee keeping those needs in mind at all times. I'm pleased to say that, in the main, all of the things I wanted to achieve for the membership are now in place and a lot of things I hadn't dreamed of back then.
"Hypnotension fitted in with my ethos as it opened up a completely new revenue stream for hypnotherapists as well as delivering an effective treatment for high blood pressure. With 16 million people in the UK with high blood pressure there is a huge scope for helping people reduce blood pressure to normal without the side effects."
The Hypnotension programme has received wide acclaim from hypnotherapists and professional bodies as well as many case studies detailing on how the programme has helped sufferers reduce their blood pressure to more appropriate levels.
The Hypnotension programme has grown massively since 2011, from a handful of practitioners to a complete network of practitioners across the UK. Internationally the uptake is accelerating in countries like New Zealand, America, Australia, Canada, South Africa and Europe.