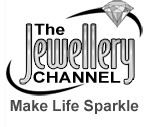 (PRWEB UK) 5 March 2013
This Mother's Day (Sunday, March 10), The Jewellery Channel has made the occasion a true celebration with a dazzling range of items at a pleasingly affordable price.
Shoppers looking for that something extra special to show their Mum's how much they love them will find it easier than ever before with TJC's beautiful collection of Mother's Day jewellery currently on display.
The Classic Rock collection features a range of elegant, beautifully crafted jewellery. Examples include the AAA graded Zambian amethyst and diamond pendant with either a yellow gold or platinum overly chain for a surprising £12.99, a pair of divine floral-star earrings with no less than thirty-two pink sapphires for only £37.99, a gorgeous Rose de France amethyst and pink sapphire pendant (gem carat total of 5,940) with platinum overlay chain for only £39.99 and the pretty pink sapphire and white topaz ring in platinum overlay sterling silver, also just £39.99.
The Red Letter Day collection offers a heart-felt statement with gorgeous red garnet creations, including a classic three stone Mozambique garnet ring for a mere £9.99 and a beautiful pear shaped Rhodolite garnet and diamond pendant for the same price steal. There is also a stunning flower-shaped Mozambique garnet pendant with platinum overlay chain for £15.99 and a pair of 9 carat gold Rhodolite garnet stud earrings for £29.99. Finally, most ladies would find it hard not to be thrilled by a colourfully modern, wonderfully stylish bracelet complete with ten red Mozambique garnets, ten Hebei peridot gems, ten Swiss blue topaz stones, ten pink amethyst's and eight citrine gems (12.350 carats in total) for just £79.99.
For those who can't get enough of precious gems, the Ruby collection is sure to delight with examples such as the African ruby and diamond floral earrings for only £19.99, the lovely pear-shaped pendant with seven African rubies and a single diamond on a platinum overlay chain for £24.99, and a stunningly designed pair of earrings which each consist of a circle containing a dangling African ruby (1,590 carats) plus two diamonds for a mere £39.99.
The Crystal Healing collection will certainly bring sparkle, such as the designer J Francis ring made with three large SWAROVSKI ZIRCONIA (2.200 carats) and 14 carat gold overlay for a steal at £17.99, a dazzling pendant featuring a 45.000 carat white crystal heart as the centrepiece for just £19.99 and a beautiful star-shaped J Francis pendant made with SWAROVSKI ZIRCONIA (3.895 carats) for £29.99.
Finally, no Mother's Day would be complete without a brilliant offering on quality pearl jewellery. An exquisite example of TJC's Pearl collection would be three elegantly crafted pendant designs, each featuring an outstanding fresh water pearl (5.000 carats) on a sterling silver chain for only £9.99.
In addition to their specially selected Mother's Day collections, The Jewellery Channel website carries the world's largest selection of gemstones, with convenient tick box search criteria making it easy for shoppers to find the perfect item. Furthermore, since TJC is part of a conglomerate that handcrafts many of their own pieces, they have a leading reputation for being refreshingly more affordable than High Street prices.