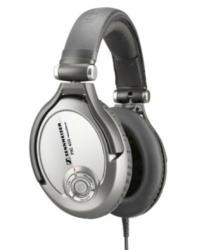 Orange County, CA (PRWEB) March 05, 2013
After deep review of dozens of different wireless headphones in the marketplace, BestWirelessHeadphones.com has announced that Sennheiser deserves top honors as the maker of the best wireless headphones. While competitors such as Pioneer and Creative Labs offered ample competition, Sennheiser continued to dominate the wireless headphone marketplace in 2012 and is set to continue this trend into 2013.
"Wireless headphones have evolved in leaps and bounds in the past few years, with better range, sound quality, and overall comfort all continuing to increase," explains BestWirelessHeadphones owner, Julie Coppa. "While newer entrants into the marketplace have made a splash, such as the Sync by 50 Cent, the majority of the evolution is coming from the companies who have traditionally been involved in the business of delivering sound in innovative ways."
Mrs. Coppa continues to explain that while Pioneer, Bose, and Sony have all made significant leaps and bounds with their offerings, Sennheiser has continually pushed the boundaries and offered the highest quality headsets on the market. "Depending on your budget for a set of wireless headphones and the degree to which you identify as an audiophile, there are multiple great options that start at less than $100 and then continue upwards to over $1,000 for a select few headsets." She continues, "While we review everything that comes our way, we always find ourselves astounded at how well Sennheiser sets sound, even at varying price points."
When asked what the best purchase for someone not familiar with the technology or unsure of what to believe when reading reviews, Mrs. Coppa suggests the Sennheiser RS 160. "The RS 160 comes in at a very reasonable cost of around $175.00, while also delivering fantastic sound quality, range, and overall comfort. While many wireless headphone offerings regularly jump into the $300+ range, the 160 series will give you everything you need to enjoy music, movies, or games without having to worry about tripping over wires."
"For those looking for wireless earbuds or sets for working out, there are multiple other options out there at a much lower cost. Sets such as the Jabra Clipper and the OT Bluetooth Tags are incredibly popular with runners who want to listen to their iPod while running but not have to deal with yanking their earbuds out."
Asked what to look for in the future of wireless headsets, Mrs. Coppa signals towards increased range and sound quality with lower overall weight. "Go back just a few years and the sound quality of wireless headsets at even 20 feet was pretty dismal. We're at a point in time where fantastic quality at 40-50 feet is real, all with a lower overall weight and design that won't hurt the ears or cause neck issues."