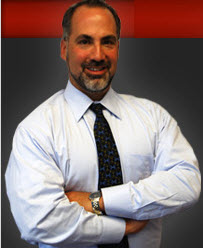 It can make the difference between freedom and sending an innocent man to jail.
New Jersey (PRWEB) March 04, 2013
DWI Defense attorney Evan Levow will be speaking at the DUI Defense Seminar of the Ohio Association of Criminal Defense Lawyers (OACDL). Levow, whose New Jersey based practice focuses exclusively on defending those accused of DWI, will teach attendees how to use data from breath testing machines in their clients' defense.
DUI law is a growing field for defense lawyers as many states pass increasingly tougher laws against driving under the influence. Traditionally, many defense attorneys would call the scientific validity of breath testing machines into question. This practice was addressed in the landmark court case, State of New Jersey v. Chun (Docket No. 58,879).
Levow represented the lead defendant in Chun, and says that the court decision still leaves ample room for questioning breath testing evidence – if attorneys know what to look for.
"Twice a year, the data on every electronic breath testing machine with an embedded computer chip is downloaded and is available for attorneys to use," Levow said. "Many attorneys look only at their own clients' test results, but it's important to request all of the data for that particular machine – every test that's done."
Levow says that by comparing its results for multiple tests, patterns, irregularities or malfunctions can be identified.
"The point is to check whether the machine was operating correctly, or whether it's giving erroneous results," Levow explained. "It can make the difference between freedom and sending an innocent man to jail."
Levow's session, "Download Data: the Future of Breath Test Challenges at Trial," will be held March 7. Registration is available through the OACDL.
About Evan Levow:
Evan M. Levow is a New Jersey DUI lawyer and founder of Levow & Associates law firm. Serving clients in Pennsylvania and New Jersey, his practice is 100% dedicated to DUI defense. He has lectured throughout the country on breath testing, blood testing and field sobriety testing issues. He can be contacted at:
Levow & Associates
1415 Route 70
Cherry Hill, NJ 08034
877-735-2288