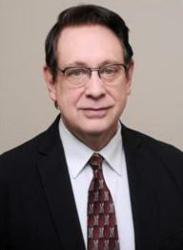 Red Bank, NJ (PRWEB) March 12, 2013
Garden State Securities (GSS) is excited to announce that John N. Reynolds has joined the firm, and will be working out of its Unity Financial Strategists branch located at 100 Wall Street in New York City.
John brings 15 years of experience as a Financial Advisor and portfolio manager to GSS. Mr. Reynolds received his early training at Prudential Securities University in 1998 specializing in portfolio strategies, technical analysis, and tactical asset allocation. Prior to joining GSS, he spent the past 10 years as a Senior Vice President of Investments, the Municipal Securities Principal, and the Director of Investment Management Programs at a firm in Westchester County. John holds securities licenses 7, 63, 53, 65, & 66 as well as a Certificate of Advanced Training in Technical Analysis from Dorsey Wright & Associates and a Certificate in Portfolio Strategies from Prudential Securities University.
Prior to his second career as a Financial Advisor, John worked in the healthcare field as a Clinical Psychologist for over 20 years. He holds a degree in Clinical Psychology from Long Island University and a Bachelor's Degree in Psychology from Wilkes College in Pennsylvania.
John finds his former training as a Psychologist useful in both understanding the needs of his clients as well as the psychological and cyclical aspects of the financial markets. He recommends a broad variety of investment choices and is a proponent of teaching his clients about the intricacies of the strategies he discusses, as well as the markets in general. John lives in Westchester, New York and enjoys returning to the Jersey Shore each summer for a little rest and relaxation. Unity Financial Strategists is an indepedently owned, registered branch location of Garden State Securities, Inc. and can be reached at 212.785.4200.