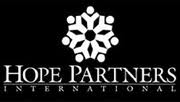 Slums are decade long living disasters for women and children and what is happening is a human tragedy" is the message Kirk Nowery wants to describe.
Atlanta, GA (PRWEB) March 05, 2013
Hope Partners International is committed to ministry in the most impoverished places on earth. They are establishing and supporting Hope Centers—hubs for church planting, clean water, medical care, hunger relief, and projects of education and intervention. Hope Centers are currently operational in Africa. The groundwork is now being laid for a new Hope Center in a poverty-stricken area of Costa Rica. Like the others, it will be a launch point for initiatives in evangelism, discipleship and Christ-centered compassion
Slums are decade long living disasters for women and children and what is happening is a human tragedy" is the message Kirk Nowery wants to describe. Just returning from LaCarpio Slum this past weekend he says, "We respond with the world's attention and full force to the largest disasters like in Haiti, but we often overlook the tremendous daily disaster that happens in slums like LaCarpio, Pavas and so many others in countries like Costa Rica." For 3 decades Mr. Nowery has taught leaders, written books on the principles of being a steward of one's life. He most recently was the COO of Samaritan's Purse International led by Franklin Graham and before that the President of Injoy Stewardship Services for Dr. John C. Maxwell providing strategic planning and leadership development for the nation's leading churches and their pastors, ministry leaders and people. He and his longtime colleague, publisher and friend Andy Stimer launched Hope Partners International believing that the fourth quarter of their lives should be investing back into the world's poorest slums giving hope.
Today Hope Partners are focusing on Central America providing hope through life transformation, education, medical care, food, clean water, social justice and relief from human trafficking. They have focused their attention and resources on the Central Valley of San Jose, Costa Rica. Why? Costa Rica is considered the emerald of Central America and leaders like the long time Mayor of San Jose, Johnny Araya want to make a difference and lead by example providing care for the poorest. Focusing on the areas like LaCarpio and Pavas, we will plant Hope Centers which is a place of human and spiritual transformation in the poorest communities.
Costa Rican leaders like Johnny Araya and significant business leaders in country are taking ownership and partnering by getting involved and giving resources and influence to these desperate people. Businessmen in the United States like Russ Sutton, (CEO of Monolith Companies) are raising awareness and resources to help. A year ago a new initiative, 'The Open House Project' lead by Julio and Ashley Gonzalez launched in Escazu, Costa Rica in partnership with Northpoint Community Church in Atlanta and has mobilized hundreds of people to the plight of the poor in Costa Rica. Hope Centers were launched by Kirk Nowery and his lifetime best friend David Janney in the late 80's in Albania when communism collapsed then in Kawangware Slum in Africa in the early 90's in the face of the HIV pandemic. "Sustainable transformation has to happen from inside the slum, it is a commitment for as long as it takes, for as long as women and children suffer", states Kirk Nowery.
If you would like to learn more about Hope Partners International; follow the link:Christian Ministry Aid or Visit our donation page at: http://www.hopepartners.org/give.php.
This was submitted by Click Ready Marketing an Atlanta PR Agency.