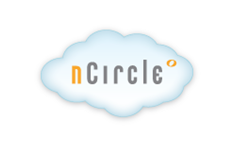 The number of organizations that are potential targets for state-sponsored cyber attacks is probably much higher than 50%, because if attackers can't break into a targeted organization, they will go after partners and suppliers
SAN FRANCISCO, CA (PRWEB) March 04, 2013
nCircle, the leader in information risk and security performance management solutions, today announced the results of a survey of 205 attendees of RSA® Conference 2013 in San Francisco, California.
Survey findings include:

50% of respondents say their organization a potential target for state-sponsored cyber attacks
48% of respondents say China has the most advanced capabilities for state-sponsored cyber attacks, while 33% believe the U.S. has the most advanced capabilities
"The number of organizations that are potential targets for state-sponsored cyber attacks is probably much higher than 50%, because if attackers can't break into a targeted organization, they will go after partners and suppliers," said Tim 'TK' Keanini, chief research officer for nCircle. "Frankly, I'm surprised that the level of paranoia among information security professionals isn't higher."
Keanini also notes that public perception of the country with the most advanced nation state cyber attack capabilities has clearly been shaped by recent media coverage. "The reality is that nations that are really good at cyber attacks don't make the news because they don't get caught. China appears to have a large number of cyber 'soldiers' but we don't have any other public point of reference yet."
For more information about nCircle please visit http://www.ncircle.com.
About nCircle
nCircle is the leading provider of information risk and security performance management solutions to more than 6,500 businesses and government agencies worldwide. nCircle solutions enable enterprises of all sizes to (1) automate compliance and reduce risk, and (2) measure and compare the performance of their IT security program with their own goals and industry peers. nCircle solutions may be deployed on a customer's premises, as a cloud-based service, or in combination, for maximum flexibility and value.
nCircle has won numerous awards for growth, innovation, customer satisfaction and technology leadership and has been ranked among the top 100 best places to work in the San Francisco Bay Area. nCircle is headquartered in San Francisco, CA, with regional offices throughout the United States and in London and Toronto. To learn how you can more effectively protect your company visit us at http://www.ncircle.com.
nCircle is a registered trademark of nCircle Network Security, Inc. All other registered or unregistered trademarks are the sole property of their respective owners.