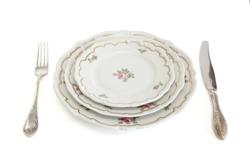 Newport Beach, CA (PRWEB) March 05, 2013
While reality starlets such as Kristin Cavallari may choose to register for expensive items at places like Williams-Sonoma, not every wedding guest will be able to afford giving such lavish gifts. Wedding.com suggests brides be considerate of their guests when selecting wedding registry items.
There have been reports circulating that 26-year-old Kristin Cavallari and 29-year-old fiancé Jay Cutler have decided to exchange vows on July 13th and have begun registering for wedding gifts. So far, the couple has registered for $12,000 in gifts, including china to the tune of nearly $8,000 (http://www.celebuzz.com/2013-03-04/did-kristin-cavallari-register-for-12000-in-wedding-gifts/). Wedding.com experts advise that couples keep their guests in mind and choose registry items that most will likely be able to afford. The experts say an overly expensive registry may offend some while also embarrassing others that may not have the means to purchase items listed on the registry.
"A wedding registry is meant to help guests choose gifts that the couple actually want, but if most of the items listed are over-the-top in price, guests may end up foregoing the registry altogether," says Brett Reynolds, CEO of Wedding.com. "It is best to register for a wide range of items with only a few big ticket things. That way, guests do not feel obligated to purchase expensive gifts, especially if they are beyond their budget."
For more information about Wedding.com, please visit http://www.wedding.com.
About Wedding.com
Wedding.com is an innovative new website that connects engaged couples planning their wedding with wedding vendors looking to grow their business. Wedding.com contacts vendors for couples, giving them the power to compare and negotiate while ultimately saving time and money. With 12,000 couples and 22,000 vendors currently using the website, 105,000 proposals have already been sent since their inception. Vendors range in services from wedding planners, photographers, florists, and DJs to custom invitations, party favors, and much more. For additional information about the company and its services, please visit http://www.wedding.com.