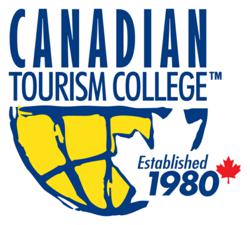 Vancouver, BC (PRWEB) March 04, 2013
Canadian Tourism College (CTC) will be holding an Open House on Wednesday, March 6, 2013 at both their Vancouver and Surrey campuses.
Prospective students will have the opportunity to meet with enrolment coordinators, take a free computer skills assessment and explore the only specialty college in British Columbia that focuses on all aspects of hospitality and tourism training, including:

Adventure Tourism
Airlines
Hotel Management School
With its abundance of natural beauty, Canada's "outdoor playground" has seen a substantial increase in tourism revenue over the past fifteen years, with year-round attractions, including river rafting, world-class skiing, whale watching and wine tours. An emerging trend in the BC tourism sector is recognition of its impact in furthering other aspects of the economy, acting as a catalyst for broader business and social development.
Last November, Premier Christy Clark announced a new industry-led Crown corporation called Destination BC to market the province's rich tourism resources with a goal of increasing industry revenues to $18 billion per year by 2016. With the eco-tourism industry growing exponentially with each passing year, CTC has added a new sustainable outdoor tourism focus to its popular Adventure Tourism Diploma program.
Most CTC programs include one month of on-the-job work placement, which consistently proves to be an invaluable experience for students before they launch their careers. Additionally, CTC offers all of their graduates lifetime career placement assistance.
The proudly BC-owned and operated college has provided award-winning training to over 30,000 satisfied students for over thirty years. Students can expect creative and intriguing classes taught by instructors with many years of industry experience.
Along with the Open House on March 6, CTC plans on holding open houses at both campuses on April 1, May 1, and June 5, 2013.
Prospective Canadian Tourism College students planning to visit either campus are encouraged to RSVP before the event by calling the corresponding campus:
Vancouver: 604-736-8000
Surrey: 604-582-1122