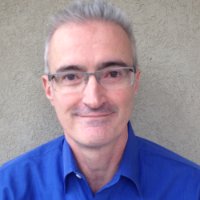 "Des is an incredibly talented executive with the rare ability to understand deeply our brand, strategy, and the needs of today's pharmaceutical industry," Flottman Company, CEO, Tom Flottman, "Welcome to Rxperts Printing Alliance."
Cincinnati, Ohio - Northern Kentucky (PRWEB) March 05, 2013
Rxperts Printing Alliance a complete pharmaceutical packaging partnership that delivers inserts, cartons and labels. Rxperts is composed of Proteus Packaging of Wisconsin and Flottman Company of Cincinnati. Today this unique single-source service with the highest level of pharmaceutical packaging expertise in the industry announces the hiring of a new Senior Vice President Sales; Des Laffan.
Laffan comes to Rxperts from Multi Packaging Solutions where he served for over seven years as Vice President of Healthcare & Corporate Label Sales. Prior to that, Laffan was the General Manager for the John Henry Paper Group for six years and spent ten years as the Owner/Operator of Pharmalabel.
"This is a real coup for the Rxperts Printing Alliance; Des is an incredibly talented executive with the rare ability to understand deeply our environment, brand strategy, analytics and the needs of today's pharmaceutical companies. As Senior Vice President of Sales, Des will be able to put his years of experience to work for the world's leading brands through Rxperts in the generation of new business." Flottman Company, CEO, Tom Flottman.
In his role with Rxperts, Laffan will cultivate sales, train the sales team and assist in the rebranding of the company. Laffan will be charged with defining additional products that are relevant to the pharmaceutical industry which Rxperts services.
Tim Wayman, Executive Vice President at Proteus Packaging added that, "Having worked competitively with Des for many years it is a pleasure to welcome him to Rxperts where I know he can help take us to the next level."
Laffan will spend his time at the Rxperts' locations in Greensboro, North Carolina, Franklin (Milwaukee), Wisconsin and Cincinnati, Ohio/Northern Kentucky.
If you would like more information about Rxperts Printing Alliance or to interview Des Laffen or Tom Flottman please contact Ed McMasters
(513) 470-9461 or e-mail Ed at emcmasters(at)FlottmanCo(dot)com.
###
About the Rxperts Printing Alliance:
The Rxperts Printing Alliance is a single-source, complete packaging provider for the pharmaceutical industry. With over 100 years of pharmaceutical experience the partnership of Proteus Packaging and Flottman Company provides inserts/outserts, folding cartons and labels – as the "Package Deal". Centralized in the USA their FDA and cGMP compliant facilities in Milwaukee, Wisconsin and Cincinnati, Ohio the Alliance services the entire nation. For more information visit: http://www.Rxperts.org