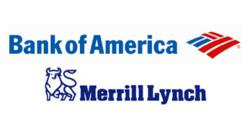 There is an expression on Wall Street that structured notes are never bought but always sold, according to Jake Zamansky.
New York, NY (PRWEB) March 05, 2013
Zamansky & Associates LLC announces an investigation into potential claims by investors and brokerage account customers who purchased structured notes issued by Bank of America, N.A. ("Bank of America") or other notes linked to any Volatility Index. According to the S.E.C.'s database, Bank of America has filed free-writing prospectuses for notes with names such as:
Accelerate Return Notes
Strategic Return Notes
Capped Leverage Return Notes
Target Term Securities
Market Linked Step Up Notes
Currency Linked Step Up Notes
Stepped Income Securities
Digital Return Notes
According to Zeke Faux of Bloomberg News, in his September 23, 2010 article "Retirees Duped by Derivatives With Structured Notes Sale Surge,"
sales by Wall Street to investors of structured products have increased substantially. Faux reports that a reason for the popularity of structured notes is likely Federal Reserve policy which is keeping interest rates low, but that the sales raise issues of suitability for investors.
Jake Zamansky believes that structured notes are complicated, speculative investments that may be unsuitable for retirees, conservative or moderate investors. According to Zamansky, "there is an expression on Wall Street that structured notes are never bought but always sold." He believes that brokerage firms push financial advisors to sell structured notes in order to generate underwriting fees.
In April 2010, Business Week reported that JPMorgan issued $59 million of structured notes tied to its proprietary volatility index. In September 2010, Bloomberg News reported that Bank of America sold $65.2 million of structured notes linked to the Investable Volatility Index referred to as the "VOL Index".
These volatility indexes are themselves very risk for investors, and any structured note that is linked to volatility indexes is extremely speculative and too opaque for most investors, Zamansky states. Investors may have a claim if their financial advisor misrepresented the risks of Bank of America structured notes, or represented that it was a safe bond that paid an attractive interest rate for one year or other maturity, according to Zamansky. Investors may have a claim if their financial advisor represented that structured notes are safe, income-like investments, according to Zamansky.
For information on the risks of structured notes, see Zamansky's blog for his comments on SEC Action Regarding Derivative-Backed Notes or Falling Apple's Price Causes Collateral Damage.
What Structured Note Holders Can Do
If you would like to discuss your legal rights and how you might recover your losses from Bank of America structured notes, you may, without obligation or cost to you, email jake(at)zamansky(dot)com or call the law firm at (212) 742-1414.
About Zamansky & Associates LLC
Zamansky & Associates LLC is one of the leading law firms specializing in securities fraud and financial services arbitration and class action litigation. We represent both individual and institutional investors. Our practice is nationally recognized for our ability to aggressively prosecute cases and recover losses.
To learn more about Zamansky, please visit our website, http://www.zamansky.com.
Contacts
Zamansky & Associates, LLC
50 Broadway - 32nd Floor
New York, NY 10004
Jake Zamansky, 212-742-1414
jake(at)zamansky(dot)com