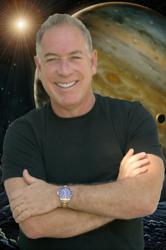 (PRWEB) March 06, 2013
Today futurist Dr. James Canton, CEO & Chairman of the Institute for Global Futures, a business think tank announced immediate availability of The Global Futures Forecast for 2013. Since 1990 Dr. Canton has been publishing this forecast on what the top trends are that will impact technology, business and society. This year's advances in mobile technology, personalized medicine, quantum computing and the environment are highlighted in the report. The Global Futures Forecast is available for free download at his website http://www.GlobalFuturist.com
"The Global Futures Forecast is a comprehensive overview of top trends that signal both opportunity and risk that will shape the future of business and society" said Dr. James Canton, CEO & Chairman, Institute for Global Futures. "Radical innovations such as 3D printing of organs to enhancing life expectancy to the future of sustainable cities is on the near horizon" Dr. Canton stated.
About Dr. James Canton
The foremost global futurist, author and keynote presenter Dr. James Canton has been forecasting the key trends in technology, society and business for twenty years. As the CEO & Chairman of the Institute for Global Futures, he is noted for his forecasts on the Internet, the energy, climate change, social media, genetics, digital commerce, education, the changing workforce and demographics for his Fortune 1000 clients. He is known for his forecasts about the impact of radical technology on business and society. He is the author of the Extreme Future and Technofutures. His new book Future Smart will be coming out in 2014. More info can be found at http://www.GlobalFuturist.com.