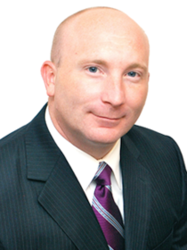 Orlando, FL (PRWEB) March 05, 2013
The clients of Emeritus Attorneys at Law have a lot to say about the professionalism and legal counsel that attorney William C. Voight II brings to Orlando. Awarded with an AV® Preeminent™ rating through Martindale-Hubbell®, an objective evaluation site for lawyers, attorney Voight has brought positive outcomes to the people living in the Orlando area as well as an array of international clients.
Peer review ratings on Martindale are judged on five key areas on a rating from 1 to 5, with 5 being the highest. Attorney Voight's peers have found his legal knowledge, analytical capabilities, experience, communication, and judgment to be the highest and most distinguished of all ratings. His professional excellence allowed him to achieve a 4.7, garnering the AV® Preeminent™ Certification Mark.
Fellow commercial real estate lawyer in the community, Aaron Thalwaitzer, comments on attorney Voight's experience:
"I endorse William. He is a well-regarded commercial and business attorney, who is also well-connected and deeply involved in his community. I would not hesitate to have William represent me."
Emeritus Attorneys at Law is located in the Orlando, Florida area and serves clients in a broad range of practice areas. From family law to real estate law, Emeritus Attorneys at Law has the ability and resources to handle a variety of personal and business legal matters. They focus on bringing effective legal counsel and positive case resolution attempting to minimize legal hassle.
If you'd like to learn more information about Emeritus Attorneys at Law or about attorney William C. Voight II, please contact the Emeritus Attorneys at Law office at 407-477-4559.