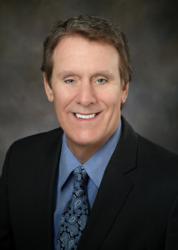 Santa Ana, California (PRWEB) March 05, 2013
Veteran nonprofit leader Tim Shaw has been named the Chief Development Officer of THINK Together, one of California's largest nonprofit education organizations.
"Tim comes to THINK Together with a wealth of nonprofit and fund development experience," said THINK Together Founder and CEO Randy Barth. "I look forward to working with him as we find ways to scale our organization and identify new investors who are aligned with our 21st Century growth and academic achievement goals."
Prior to joining THINK Together, Shaw was the Manager of External Affairs for the Orange County Great Park, overseeing marketing, public information, fundraising, government affairs, community partnerships, audience development, visitor experience and educational programming. He spearheaded the Great Park's effort to secure the U.S. Department of Energy Solar Decathlon event, scheduled for October 2013.
"I am honored and excited to be the Chief Development Officer for THINK Together," said Shaw. "I look forward to working with the Board, staff and volunteers as we take this incredible and effective organization to the next level and serve more deserving students."
Prior to working at the Great Park, Shaw owned the Empower/Excel, Inc. consulting firm. His diverse client list included the Partnership for Los Angeles Schools, the Santa Monica/Malibu Education Foundation, OneOC, the Children & Families Commission of Orange County, the Orange County Food Access Coalition and the Stanislaus County Office of Education, among many others.
Before that, he was the Chief Executive Officer of the Irvine Public Schools Foundation (IPSF) where he developed and implemented innovative and creative fundraising ideas, built and managed the largest public schools foundation in California with more than $6 million in annual revenues. He has also held titles as the Director of the Irvine Valley College Foundation, Vice President of Community Relations for Orange County's United Way, Executive Director of the Orange County Homeless Issues Task Force and Director of Serving People In Need.
Shaw graduated from Vanguard University of Southern California with a degree in history and political science. During his long career in community service, he has served as a volunteer on Boards and commissions, including: the California Homeless and Housing Coalition, the Los Angeles Coalition to End Homelessness, the Orange County Child Care and Development Planning Council, the California Consortium of Education Foundations and the Orange County Food Access Coalition.
His many awards include the 1996 Orange County Bar Association's Liberty Bell Award, given to a non-attorney who exemplifies the spirit of the U.S. Constitution, the 1992 Orange County Community Housing Corporation's Affordable Housing Award and two Apple Awards for Innovation from the California Consortium of Education Foundations. In 2009 he was the Orange County Leukemia & Lymphoma Society's Man of the Year.
He and his wife, Denise, live in Irvine.
About THINK Together
With more than $60 million in annual revenue, THINK Together is one of the leading and largest nonprofit providers of academic support programs (early literacy, after-school, small group tutoring, summer learning, etc.) in the U.S., serving more than 100,000 students across 420 locations in 35 school districts and more than 30 cities across a five-county footprint of Southern California (Los Angeles, Orange, Riverside, San Bernardino and San Diego) plus greater Sacramento. Partnering with school administrators and teachers, its academically oriented programs and dedicated team of 2,500 employees are helping students close the achievement gap. THINK is an acronym: Teaching, Helping, Inspiring & Nurturing Kids. For more information, call (888) 485-THINK or visit http://www.THINKtogether.org or http://www.facebook.com/THINKtogether.
# # #