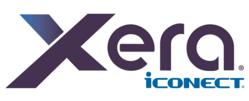 Reston, VA (PRWEB) March 05, 2013
iCONECT Development LLC, a global market leader in producing cutting-edge, innovative eDiscovery software products and services for the legal industry, announces a new strategic partnership with website design and development company, Biscuit Studios. Working in concert with iCONECT marketing executives, the Atlanta, GA based company played a significant role in architecting, designing and programming iCONECT's newly branded website.
The new website provides multiple target audiences with a plethora of valuable new content, interactive tools and product / services information to engage, educate and entice visitors worldwide. Similar to the company's flagship XERA Review Platform, the new website was architected, designed and programmed to function like people actually think - providing visitors with an easy to understand and navigate interface so they can find and interact with information in a friendly, comfortable style. The new site features an abundance of engaging product, services and program information provided in multiple mediums including print, video and audio formats.
Visit iCONECT's Newly Branded Company Website
"We built our new website to resonate with multiple audiences, focusing on a blend of emotional and rational communication styles," states Bob Lorum, Vice President of Marketing at iCONECT. "In parallel with our corporate brand direction and identity, our new website is written, designed and built to connect with audiences in a genuine, slice-of-life style that people can relate to in their everyday lives. The information and tools it contains are presented in an enticing fashion, providing visitors with an intriguing, easy to use and valuable experience to help them optimize their organizations regardless of market."
Lorum continues, "Biscuit Studios played an extremely important role in designing and programming our new site. Biscuit's two leaders, Lucy Fry and Jason Butler, played a hands-on role by not only introducing exciting technologies in the new build, but also executing seamlessly by blending them with the core features and functions required to make our site sing. Their acute attention to fine details made all the difference in making this happen – from design, to programming, testing and beyond. And despite a few long nights and weekends – we had some fun in the process. We look forward to a long relationship with Biscuit as we evolve iCONECT's on and offline presence."
Click here to visit Biscuit Studios or contact them directly at 404.635.9280. To stay informed proactively, follow iCONECT on Twitter, LinkedIn or via our Company Newsletter.
ABOUT iCONECT DEVELOPMENT, LLC
iCONECT Development, LLC is a global market leader and the first to provide a combination of innovative eDiscovery software products, client support services and strategic partnership programs to empower litigation professionals within the legal industry to maximize financial returns, minimize costs and streamline processes.
As early innovators of eDiscovery review software since 1999, and with the recent release of its revolutionary web-based, XERA eDiscovery Review Platform, iCONECT continues to raise the bar for the advancement in new technologies through a genuine, consultative approach with legal service providers (LSPs), law firms, government agencies and corporations across multiple markets. iCONECT's worldwide corporate headquarters are based in Reston, VA (Washington, D.C.) with satellite offices in Los Angeles, California and London, Canada.
iCONECT, XERA and the iCONECT logo are registered trademarks of iCONECT Development, LLC or its affiliates in the U.S. and other countries. Other names may be trademarks of their respective owners.
ABOUT BISCUIT STUDIOS
Co-founded in December 2001 by Jason Butler and Lucy Fry, Biscuit Studios has evolved from a small boutique firm specializing in architectural clients into a full-service design firm with print, web, and rich media experience across a variety of industries, including nonprofit, retail, and corporate.
As the studio grows, we maintain our reputation for highly-personalized, collaborative work with our clients. We think every aspect of the design process requires close communication and shared ideas, and we work on each project as a part of the team to produce the best results possible.