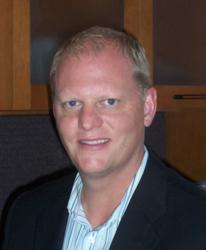 I hope to advance the firm's posture as the premier provider of intelligent marketing solutions by implementing processes to strengthen client management, account development, solution selling and brand positioning.
Prince Frederick, MD (PRWEB) March 07, 2013
DirectMail.com™ (http://www.DirectMail.com), a market leader in Intelligent Direct Marketing Solutions that elicit a "Yes!" response, today announced the hiring of Michael ("Mike") Savage as its Vice President of Marketing Solutions. In this capacity, Savage will apply over 20 years' experience in high-growth organizations to develop and implement a strategic roadmap to expand the firm's existing marketing platforms, including Agency Services, Data Analytics, Marketing Technology, Geotargeting Solutions and Production Services, and charter a pathway into new revenue-generating areas. Notably, DirectMail.com already serves over 200 domestic and international customers.
Savage's high-profile career includes a number of senior executive roles at national marketing firms where his leadership skills contributed to significant corporate growth. While Senior Vice President of Marketing at Merkle, revenue rose from $45 million to over $250 million during his tenure. Earlier, at Snyder Communications, the company grew from $86 million to nearly $1 billion when he served as Vice President of Sales Integration.
In commenting on his new responsibilities Savage said, "DirectMail.com is a market leader notable for both its rich tradition and significant business accomplishments. I hope to advance the firm's posture as the premier provider of intelligent marketing solutions by implementing processes to strengthen client management, account development, solution selling and brand positioning. DirectMail.com provides a unique brand promise and value proposition in the marketplace, filling a big mid-market gap by enabling customers to obtain creative services, data, technology solutions and production under one roof. This value proposition will be a critical aspect of our growth plan and competitive advantage going forward."
Savage continued, "No other firm has either the background or technology to leverage data for customer market advantage that DirectMail.com does. The team represents true pioneers in direct marketing with over a 40-year history. I look forward to working with DirectMail.com's staff and clients to achieve the company's full potential by growing the brand, expanding its customer portfolio and entering new markets and industries. In today's marketplace, there is a need for data-driven solutions across both online and offline channels. Many firms talk a good game, but DirectMail.com is among the few that can actually deliver on that brand promise."
"I have talked with a number of DirectMail.com customers," added Savage, "and I am impressed by their degree of satisfaction with DirectMail.com's marketing programs and the results achieved. In particular, the firm's unique database marketing solution, called Insight Engine, offers a robust set of products and data visualization capabilities. The DM360 and DirectChoice data products, which we will be announcing in the months to come, will offer customers a unique 360° view of clients/donors and support their acquisition, retention and renewal programs."
Robert Salta, Principal, DirectMail.com, said, "We are thrilled to welcome Mike to the executive staff. His track record of success in new business development, client management and marketing strategy complements our strategic growth goals for both the short and long term. Mike offers both a vision for the future and the skill set to get us there."
About DirectMail.com
DirectMail.com, headquartered in metropolitan Washington, D.C., is an industry leader offering Agency, Data Products, Business Intelligence Insight, Email Marketing and Production services. For over 40 years, DirectMail.com's unique Insight Engine and Intelligent Marketing Process (Identify > Target > Contact > Acquire > Engage and Retain) has grown clients' market share by applying strategies proven to increase customer and donor acquisition and retention. Staffed by over 250 direct marketing professionals, DirectMail.com's proprietary data, business intelligence technology and segmentation products FUEL the marketing engines of the nation's leading brands and fundraisers, consistently improving results and achieving a positive ROI. For more information about DirectMail.com, please visit us at http://www.DirectMail.com, or call 1-888-690-2252.