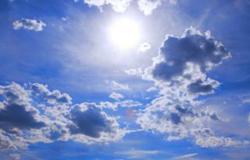 Vista, Calif. (PRWEB) March 05, 2013
Everyone loves daylight, but have you ever asked yourself why? With the Daylight Savings Time change happening on March 10, it's a great time to consider why we crave that extra hour of daylight. Solatube Daylighting systems are the best solution for your indoor daylighting needs. Even though we have that extra hour of light, don't forget about the night. The New Solatube Smart LED system delivers beautiful daylight during the day that seamlessly transitions to energy efficient LED lighting at night.
Here are 10 facts about daylighting that can help everyone appreciate an extra hour of daylight:
1. Daylighting provides energy usage reduction during the most important time of day, peak hours, when energy rates are the highest and daylight availability is the greatest.
2. Integrating Solatube Daylighting Systems into home designs can slash interior lighting costs by up to 80%. By replacing existing lights with a Solatube Smart LED, you can expect to save up to 94% on your lighting energy costs, day and night.
3. Solatube Tubular Daylighting Devices can bring daylight into dark spaces into homes and businesses, and can be easily installed in about two hours without the hassle and expense of reframing.
4. A 2003 study of office worker productivity found that exposure to daylight was consistently linked with higher levels of concentration and improved short-term memory.
5. According to the Wisconsin-based Daylighting Collaborative, about 86% of electricity in traditional buildings is used for light, fans and cooling. Adding Solatube daylighting systems can cut these costs by more than 50% by reducing electric lighting, because daylight produces less heat per unit of illumination than most light sources.
6. Daylight provides the truest and most vivid color rendition of all available light sources. At night, the LED lights in the Solatube Smart LED, offer the more beautiful color and are more efficient than compact fluorescent and incandescent bulbs.
7. The Solatube Smart LED, a fusion of daylighting and LED lighting, can deliver up to 94 percent in energy lighting savings – for details on the new Solatube Smart LED System, visit solatube.com.
8. Studies in Canada and Sweden noted improved student behavior and health, including fewer days of absences per year, in daylit classrooms.
9. The new NAHB Green Home Building guidelines specifically recommend that Tubular Daylighting Devices be installed in rooms without windows.
10. Skylights are cited as the number one option in "dream bathroom" designs. Instead of making drastic structural changes that will cost you a fortune, a Solatube Daylighting System can provide you the daylight you need at a fraction of the cost with no structural changes or painting.
Daylighting systems (i.e. windows, skylights, Tubular Daylight Devices, etc.) are not only eco-friendly, but they provide exceptional lighting and have even been proven to boost morale and productivity (among many other benefits). By using a renewable resource, daylighting systems are able to harness the sun's rays and help build a sustainable future.
About Solatube International
Solatube International Inc., based in Vista, Calif. (northern San Diego County), is the worldwide leading manufacturer and marketer of Tubular Daylighting Devices (TDDs) and celebrated its 20th Anniversary in 2011. The company's flagship product, the Solatube® Daylighting System, provides a revolutionary natural lighting solution for all types of residential and commercial applications and is the only spec-grade TDD currently available on the market. The maxim "Innovation in DaylightingTM" reflects the company's commitment to the development of breakthrough daylighting technologies, which has resulted in numerous patents dating back to the mid-1980s. Widely recognized as the industry innovator, Solatube International has earned acclaim around the globe for its unrivaled ability to transform interior spaces with the power of daylight. The company is currently launching its Smart LED System, a fusion of daylighting and LED lighting for energy lighting savings of up to 94 percent. For more information on the Solatube Daylighting System or other products manufactured and marketed by Solatube International, including solar-powered attic ventilation fans, please visit the Solatube Web site at http://www.solatube.com or call 888-SOLATUBE (888-765-2882).