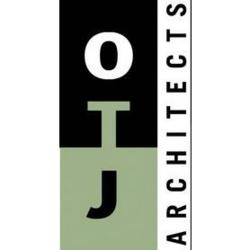 Architecture is the most powerful way to approach the multidimensional communication with the brand, creating memories that inspire brand trust and loyalty.
(PRWEB) March 07, 2013
The commercial architects and design specialists at OTJ Architects have seen first-hand that brands are not just a logo, a tag line or a color; strong brands convey attitude and emotion and evoke a response. By having strong, focused branding, companies can attract both clients and employees, inspire loyalty and create credibility for growth, according to OTJ Architects.
The firm's architects and designers understand that credibility and reputation are built on quality products and services, but a strong corporate brand adds depth and value to a company's offerings. OTJ offers corporate branding and interior and exterior signage capabilities in addition to the architecture and interior design services for its clients. The Sutter Group, a creative marketing agency, points out in its blog that employees are going to want to work for the company that has a brand and workplace that make them feel good, while clients will also appreciate a positive, more personalized image as well.
Effective workspace design addresses the following tips which pose challenges for many of today's organizations:

Portray a company's brand, mission and values to give visitors and employees an expanded brand definition.
Attract and retain high-caliber employees by creating a passionate and collaborative work culture.
Provide a working environment that is enjoyable for employees.
By integrating a company's branding – signage, color scheme, marketing materials and displays – into the office design, it creates memories for clients and brings a brand to life, according to the workplace design specialists OTJ Architects. It can also create an exciting internal environment that can boost employee morale by creating an exciting space for staff to go to work each day.
"Physical spaces, whether they are corporate headquarters, retail storefronts or conference centers, create rich opportunities for memorable brand experiences," said Lance Jaccard, Partner at OTJ Architects. "Architecture is the most powerful way to approach the multidimensional communication with the brand, creating memories that inspire brand trust and loyalty."
OTJ recently experienced an example of how its corporate architectural design strategies have enhanced employee retention and acquisition at the Capital One Innovation Lab in Arlington, VA. This design included custom lighting, finishes, furniture and millwork throughout, including millwork designs of a "C" and "1" at the reception area to provide a unique entrance identity, homage to corporate identity and integrated seating and informational display.
Since the completion of the Capital One Innovation Lab, the team has said, "our recruiting pool of the best and brightest thought leaders in contemporary banking has doubled since our Clarendon Ideation Lab opened two months ago."
OTJ Architects' design professionals encourage full client participation to understand brand development and truly design a competitive edge in today's marketplace.
For more information please visit http://www.otj.com/
About OTJ Architects
OTJ Architects is a well-respected national architecture and interior architecture design firm that has successfully completed thousands of projects throughout the country. Founded in 1990, OTJ is comprised of five studios headquartered in Washington, DC, with more than 60 architects and designers, many of whom are LEED Accredited Professionals. OTJ is registered in 37 states and is able to consult in all 50 states. The responsive architecture and interior architecture consultants create effective environments through listening, understanding and tailored design. These designs focus on helping clients enhance collaboration, company branding and employee recruitment and retention. OTJ's design teams provide clients with personalized attention to create workplace solutions that reflect their unique, individual needs.