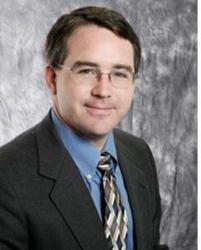 I admire the foresight of the expertise within TransforMED and am looking forward to playing a role in our development of even more useful products that simplify the transition of medical practices to PCMHs
LEAWOOD, Kan. (PRWEB) March 06, 2013
Dr. Russell Kohl, MD, FAAFP, will lead the Centers of Excellence at TransforMED, a nonprofit, wholly owned subsidiary of the American Academy of Family Physicians (AAFP) that facilitates implementation of the Patient-Centered Medical Home (PCMH) model of care delivery.
As Medical Director, Innovation, Kohl will lead TransforMED consultants supporting primary care practices and health care systems in transformation to a PCMH or Patient-Centered Medical Neighborhood (PCMN). Through a transformative process of practice redesign focused on patient care and practice team satisfaction, TransforMED facilitators leverage best practices from their experience to guide transformation projects across the country.
The TransforMED Centers of Excellence functions as a resource to study and analyze the various elements of a successful medical home practice. It is called upon by TransforMED project managers to assist in teaching specific disciplines, such as health information technology, continuity and coordination, care management, and practice development.
Beginning March 4, Kohl brings a combination of academic, clinical and administrative expertise to his new position at TransforMED.
Most recently, Kohl was the Paul E. Tietze MD Chair in Family Medicine and associate professor at University of Oklahoma School of Community Medicine in Tulsa, and an adjunct associate professor of family and preventative medicine in the Oklahoma College of Medicine in Oklahoma City. In these roles, he worked closely with medical students and family medicine residents, educating them about the clinical practice of medicine, the role of the physician in the community, and the business aspects of running a medical practice.
Prior to joining the faculty at the University of Oklahoma, Kohl owned a solo family practice in Vinita, Okla. In addition, Kohl has managed the implementation of a hospital electronic medical record system, as well as the strategic planning and operations of hospital information technology systems as chief medical informatics officer at Craig General Hospital in Vinita.
Kohl has developed many teaching materials on subjects ranging from medical ethics to the use of electronic devices. In 2012, he created and implemented two transformation-themed resources: "MEDS," a transition of care model to reduce medical errors and decrease hospitalizations following hospital discharge, and a Resident Interim Evaluation Handoff Tool to ensure adequate supervision and education of residents during attending physician changes.
Kohl has served as a contributing clinical researcher and is the president-elect for the Oklahoma Physicians Resource-Research Network (OKPRN) in Oklahoma City, one of the nation's premier primary care practice-based research networks. In addition to serving as a medical reviewer for the Journal of the Oklahoma State Medical Association and on the editorial board of Family Practice Management Magazine, he frequently provides insight into medical issues with expert commentary for media outlets from the American Medical News to local TV newscasts. He also presented recent webinars from the AAFP and the federal Centers for Medicare and Medicaid Services Innovation Center about the Comprehensive Primary Care Initiative (CPCI).
The CPCI is a multipayer initiative providing financial support to primary care practices in seven markets nationwide. TransforMED is working with the Innovation Center to support the CPC model that combines payment reform with practice transformation in 500 primary care practice sites within these seven regions.
"Dr. Kohl brings a tremendous wealth of knowledge with him in support of our organization," said Dan McKean, Chief Operating Officer of TransforMED. "What stands out most is his dedication to our country and communities, his love of family medicine, and his willingness to collaborate and share with others.
"He is passionate about our journey to transform health care in America, and we are delighted he will bring his skills to TransforMED, an organization that can and does make a difference in how care is delivered."
"I admire the foresight of the expertise within TransforMED and am looking forward to playing a role in our development of even more useful products that simplify the transition of medical practices to PCMHs," Kohl said.
"In my role with the Centers of Excellence and as Medical Director for Innovation, I am excited to continue our exploration and dissemination of the ideas and models that will revolutionize health care in the United States to give better, more cost-effective care to our patients and higher personal and professional satisfaction to the physicians and staff who provide that care."
Kohl received his doctorate in medicine from the University of Oklahoma Health Sciences Center in Oklahoma City, and completed his residency within its department of family and community medicine. He graduated cum laude with a bachelor's of university studies from Oklahoma State University's College of Engineering, Architecture and Technology in Stillwater, Okla.
In addition to his academic and clinical career, Kohl is a lieutenant colonel and senior flight surgeon in the Oklahoma Air National Guard, and has served in both Iraq and Afghanistan. He was previously the chief of aerospace medicine for the 138th Fighter Wing, where he supervised all aeromedical, occupational and industrial medicine operations within the Wing. He continues to serve with the 185th Aerial Refueling Squadron, where he leads the squadron medical element.
###
About TransforMED
The Leawood, Kan.-based TransforMED is a wholly owned subsidiary of the American Academy of Family Physicians. Established in 2005, TransforMED provides ongoing consultation and support to physicians looking to transform their practices to a new model of care that is based on the concept of a Patient-Centered Medical Home. TransforMED is an active member of primary care communities, and recognizes and supports the unique value that primary care offers to patients and the health care system. TransforMED shares and supports the idealism and altruism of primary care physicians and the strong commitment to their communities and patients through continuing patient relationships and independent decision making. TransforMED offers practices both products and services, including consultation and advice on implementing the patient centered medical home model. To learn more about TransforMED, visit http://www.transformed.com. Follow us on Twitter and find us on Facebook.