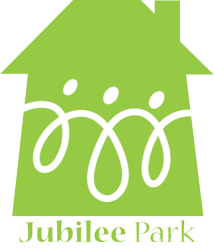 We found the Shadowmatch process to be a purposeful event in opening the door for better communication within the leadership team.
Addison, TX (PRWEB) March 07, 2013
Bringing a community together in a diverse and economically challenged environment requires more than talent, dedication and teamwork. Dallas-based ShadowmatchUSA recently executed and facilitated for Jubilee Park Community Center, free of charge, a team behavioral benchmarking exercise in order to identify and accommodate different work habits within its internal leadership team to enable more effective communication and execution.
"With growth comes additional staffing and a highlighted need for more effective communication. We found the Shadowmatch process to be a purposeful event in opening the door for better communication within the leadership team," says Jubilee Park Executive Director Ben Leal. "While it's still early, I have watched members recognize traits based on their Shadowmatch results. They were able to utilize the information, meet in the middle and begin to work more effectively as a team."
Prior to the team building event, each staff member completed a behavioral worksheet. Based on their responses, a:

Profile for each team member was developed.
Cultural benchmark for the team as a whole was created.
Match between each person and the team benchmark was compiled.
Precisely identifying team strengths is a key component to the Shadowmatch team building workshop. The workshop simply and accurately reveals the individual habits and behaviors of the team and provides benchmarks that define the overall team and strengths of their differences.
"We were happy to give back to the community in which we work and live by providing Jubilee Park with our products and services," says Shadowmatch USA's Vice President Adrian Wood. "It is a pleasure to work with leaders like Ben who know that team building needs to be more than just a paintball outing or personality review."
ABOUT JUBILEE PARK
In 1997, Jubilee Park & Community Center, a 501(c)3 organization, was formed with the mission to be a catalyst for community renewal and enrichment in the surrounding Southeast Dallas/Fair Park neighborhood. Our approach is a unique, comprehensive model for community revitalization. We address each of the main factors which create vitality in a community: education, public safety, public health, housing, community ownership and economic development.
ABOUT SHADOWMATCH USA
ShadowmatchUSA, based in Dallas, is the exclusive provider and administrator of Shadowmatch in the U.S.A. The Shadowmatch behavioral benchmarking system identifies and predicts specific employee habits and behaviors responsible for team's success. Armed with these powerful insights, leaders can better build, manage, develop and deploy their teams and individual employees. Follow our news on Twitter @ShadowmatchUSA or like us on Facebook at Facebook.com/ShadowmatchUSA.