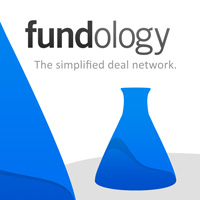 Chicago, Illinois (PRWEB) March 05, 2013
Ted Koenig, Monroe Capital Corporation CEO talks about the future of "specialty financing" in an exclusive interview in the e-newsletter: Movers, Shakers and Dealmakers, available on: http://www.fundology.com.
"We try to provide 'certainty of close' and minimize borrowers' execution risk," Koenig told Paola Trentadue in this exclusive interview. Monroe Capital Corp., specializes in buyouts, re-capitalization transactions and re-financing gross capital for companies of $25 million of EBIDTA and below.
"Monroe Capital is at the forefront of a very exciting industry at a very exciting time," says Fundology president and founder Kison Patel. "They've taken a very progressive approach with the aim of helping clients as well as shareholders to build value. Their streamlined approach to debt financing gives us a glimpse of what the future of this industry may be like."
Monroe Capital Corporation is a publicly-traded specialty finance company that principally invests in senior, unitranche and junior secured debt and to a lesser extent, unsecured debt and equity investments in middle-market companies. Its investment objective is to maximize total return to stockholders in the form of current income and capital appreciation. Its investment activities are managed by investment adviser, Monroe Capital BDC Advisors, LLC.
Fundology (http://www.fundology.com) is a growing, online, deal-making network serving professional investors from around the world. Fundology largely serves the middle-market, deal-making, mergers-and-acquisitions (M&A) and capital-raising communities by providing an in-depth forum of qualified professionals. It also serves as a distressed-debt marketplace.
To read the complete transcript, watch the video-interview or review archived issues of Movers, Shakers and Dealmakers, please visit: http://www.fundology.com. Movers, Shakers and Dealmakers interviews are coordinated by Production Director, Paola Trentadue. To suggest future interview candidates or to receive upcoming issues of Movers, Shakers and Dealmakers, please contact: paola(at)fundology(dot)com.
About Fundology
Founded in Chicago in 2012 by Kison Patel as FIEXE, Fundology now represents an online network for investment professionals primarily pursuing various capital-raising and M&A activities while also serving as a distressed-debt marketplace. Fundology was founded by a team of technology innovators dedicated to placing user experience at the forefront of their products to enhance global deal-making activity. For further information visit: http://www.fundology.com.
For additional information on Fundology, it's products or key personnel, please contact: Kison Patel, President at: kison(at)fiexe(dot)com / 312-344-3442 / http://www.Fundology.com.
For Members of the Media: To learn more or to speak with members of the Fundology leadership team, please contact: Joseph Finora at: 631-680-7870 / jfinora(at)optonline(dot)net.