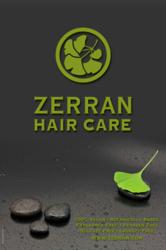 ...all Zerran imports comply with the new EU cosmetic directive.
Los Angeles, CA (PRWEB) March 05, 2013
Zerran International is set to return to Cosmoprof Worldwide Bologna, Via della Fiera, Bologna, Italy, March 8 – 11, 2013, in Pavilion 29, Stand B4-C7B as one of 23 companies and 28 brands representing California: A State of Beauty. Selected products from the 100 percent vegan professional salon brand Zerran Hair Care, and specialty systems Zerran RealLisse and Zerran Reform, will be available for inspection. Raffi Wartanian and his Zerran of Europe AB team, the recently announced European master distributor, will be on hand to support the Los Angeles-based company.
Zerran is one of four hair specialty companies in the delegation, joined by marketers of cosmetics, nails, perfumery, skincare and spa products. Small and medium sized businesses capable of delivering innovative beauty products to the global marketplace were the focus of organizer, Center for International Trade Development (CITD) Long Beach. Funding for the trade mission comes from a State Trade Export Promotion (STEP) grant from the U.S. Small Business Administration as part of President Obama's National Export Initiative (NEI). The U.S. Commercial Service is also lending support to the delegation through its Business to Business (B2B) Marketplace Program in collaboration with Cosmoprof beauty partner SoGeCos SpA. Stated goals are to promote global trade expansion and foster introductions between international buyers and American companies.
Director of Distribution Operations for Zerran, Grant Samples remarked, "We came to Cosmoprof Bologna last year and discovered enthusiastic groundswell support for our botanically-based vegan products. We applaud efforts aimed to protect health, and all Zerran imports comply with the new EU cosmetic directive." Samples added that Zerran is actively searching for distribution partners. It's expected the global distribution network, starting with the European continent, will be successfully and methodically expanded over the next 18 months.
Global Trends Signal Importance of Science and Nature in Hair Products
"Our products and our beliefs resonate with European hairdressers, so we are quite pleased with the new opportunities coming our way," says Zerran President/CEO Steve Sauté. Independent market research seems to bear this out. A recent report issued by the United Kingdom's Organic Monitor notes the natural and organic cosmetics market in Europe is growing. The French market, valued at over €450 Million in 2012, is second only to market leader Germany as a result of increased distribution, new entrants and new product launches.
In a global beauty care trend forecast issued for 2012-2017 by market researcher Lucintel, rising consumer income and an expanding middle class in developing nations is driving the personal care products segment, expected to top $265 Billion (€487) by 2017. As an industry shaped by many trends, the report found science and nature to be the two most significant influences on hair care. Hair care as a growth segment in global beauty products is topped only by skin care.
Zerran has a well-established point of difference using cutting edge science to improve on botanical traditions in hair care products for professional use for over a quarter century. Marketing Director Cindy Van Steelandt says new product inspiration comes from working with bread-and-butter hairdressers and stylists. "Stylists establish routines and gravitate to certain products rather quickly. We support and learn from them to satisfy needs with better backbar and styling items," says Van Steelandt. "It's not so much about the latest hair trend, but rather the business of beauty. Our stylists want highly effective, healthy and easy to use products that deliver noticeable benefits to their clients, and ultimately foster retention."
Multiculturalism Redefines Hair Sector Needs
By the year 2020, in the United States, beauty forecasters predict multicultural or mixed race women will comprise over 40 percent of the population. While clothes may capably disguise or define a body shape, hair often defines first impressions. Multicultural hair is unpredictable and often a challenge to wear, much less style. Zerran believes its specialty vegan systems, Zerran RealLisse and Zerran Reform are well positioned to gain traction in serving this market. Free of formaldehyde or other health-provoking chemicals, RealLisse and Reform are natural and healthy solutions that can respectively smooth hair, and offer semi-permanent texture styling alternatives. Both products will be on display at Cosmoprof Bologna.
Zerran of Europe AB Announces New Alliances in Italy and Portugal
In January 2013, the appointment of Mr. Raffi Wartanian and Zerran of Europe AB, headquartered in Sweden was announced. On the eve of Cosmoprof Bologna, the well-connected Wartanian is pleased to announce the appointment of Zerran distributors for Italy and Portugal.
Wartanian says, "Zerran is a line that makes sense for the health conscious European market. Training and education has been our first priority. Our new distributors are excited to be offering these products to their markets." WeCare Italia SRL of Treviso, Italy, is the first distributor to be signed for the country of Italy, represented by principals Francesco Dugar and Paola Grasetto. Contact via email at fdugar(at)wecareitalia(dot)com or pgrasseto(at)wecareitalia(dot)com. Zerran products will be available in Portugal through Greenbeauty, Lda based in Silves, Portugal. For more information, contact manager, Mr. Tiago Mascarenhas via email at: geral(at)greenbeauty(dot)pt.
When Emerald Green was named Pantone's 2013 Color the Year with the explanation this color of elegance and beauty enhances the sense of well-being, balance and harmony, Zerran principals and staffers smiled and nodded their collective heads in agreement. After all, Zerran's brand has always been known for its extensive use of the color green and the logo of a gingko leaf symbolizing longevity, hope, resilience and peace.
# # #
---
About Zerran Hair Care
Zerran Hair Care is a brand name for products created expressly for professional salon use by Zerran International Corporation. Offerings include 100% vegan shampoos, conditioners, styling products and innovative specialty systems for smoothing & retexturizing hair. Botanically based. Paraben free. Sulfate free. Never tested on animals. Products meet EU Reg 1223/2009. Based in Southern California, Zerran is a privately held American company, founded in 1986, committed to supporting and enhancing the art and business of beauty worldwide.
Zerran RealLisse® is the world's first 100 percent vegan hair smoothing system. A revolutionary Catalyst introduces vegan proteins from wheat, corn and oats to the hair shaft. The heat-activated formula eliminates frizz and reduces unwanted curl and unruly volume. A flat iron developed to Zerran specifications, meeting the 450°F heat standard, is essential for superior results. Some attributes include: pH balanced, no masks or scalp balms required, no special venting system needed, no irritating fumes and no harsh chemicals. Average treatment time is 90 minutes and hair may be washed 24 hours following treatment. Hair will have natural body, movement and be responsive to thermal curling. Treatment effects will last from 2 - 4 months, depending upon client variables.
Zerran Reform® 2.0 is a 100 percent vegan, patent pending method that will dramatically reduce or eliminate curl pattern in healthy hair for six months or longer, without the application of harsh chemicals. The gentle formula, scented with natural essential oils, allows reprocessing from root to tips without breakage. Informed professional technique determines the outcome. A flat iron developed to Zerran specifications, meeting the 450 F° heat standard, is recommended for superior results. Reform® contains no animal protein, formaldehyde, aldehydes, thioglycolates, sodium hydroxide or guanidine hydroxide. There are no objectionable odors and no need for gloves or protective balms. Reform® is compatible with other chemical retexturizing systems. For trained professional use only.
About Zerran of Europe AB
Zerran of Europe AB is a master distributor for Zerran International and its brands including Zerran Haircare, Zerran Reform® and Zerran RealLisse® throughout the European continent. With a global understanding and appreciation of beauty clients' needs, the group offers full service sales, marketing, infrastructure and education support throughout the region. Contact company principal, Raffi Wartanian at: Box 887, 301 18 Halmstad, SWEDEN, tel: +46 (035) 260 14 10. Email contact is: raffi(at)zerran(dot)se
About Zerran International
Zerran International Corporation is a privately owned manufacturer and global distributor of Zerran Hair Care products for the professional salon industry since 1986. Driven by thoughtful innovation, the company formulates and delivers 100 percent vegan shampoos, conditioners and styling products utilizing renewable botanical extracts and essential oils married to hardcore science. Zerran International Corporation is headquartered in Los Angeles, California. Visit http://www.zerran.com for more details. We are exhibiting in Pavilion 29, Stand #B4-C7B within the California exhibit (A1-E13). For more info, contact: Cindy Van Steelandt, marketing director by phone at 800-626-1921 or email cindyv(at)zerranhaircare(dot)com
About Cosmoprof Worldwide Bologna
For more than four decades, Cosmoprof Bologna has been regarded as one of the world's largest and most important trade shows for the professional beauty, cosmetic, spa and wellness sectors, attracting over 2300 exhibitors from 58 countries. In 2012, the show encompassed over 90,000 square meters of exhibition space at the Bologna Fairgrounds. For more information, visit the press room at: http://www.cosmoprof.com/trade-show/contacts/.