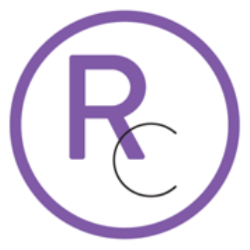 "Good content marketers can make any subject, from tax law to manufacturing, interesting and accessible," says Lee Price, Reputation Capital Director of Marketing
Baton Rouge, LA (PRWEB) March 05, 2013
Reputation Capital Media welcomed two new team members this week: Dominique Rodgers, Office Manager and Lee Price, Director of Marketing.
Dominique Rodgers has previously worked for Benny's Carwash and Louisiana Fish Fry Products, specializing in both payroll and human resources. Rodgers is passionate about organization and can't wait to be a part of the Reputation Capital Media family. "When you start off with organization, the detail work is easy," she says.
Dominique will receive her degree in General Studies and a Masters in HR in 2016.
Lee Price also joins Reputation Capital this week. "Good content marketers can make any subject, from tax law to manufacturing, interesting and accessible," she says. Lee comes to Reputation Capital with experience in marketing, business development and product strategy. She has managed recruitment advertising in online publications at SmartBrief, implemented brand strategy for the world's largest temporary tattoo manufacturer, written fun and inventive copy for businesses large and small, and managed social media for a diverse array of clients.
Lee received her Bachelor's degree in English and Spanish from the University of Virginia.
Reputation Capital was founded in late 2011 by former Washington Post and SmartBrief editor Mary Ellen Slayter. The content marketing agency helps companies across industries attract and engage customers through quality content, and continues to expand its client list and team.
ABOUT REPUTATION CAPITAL
Reputation Capital Media Services is a Baton Rouge marketing agency that helps B2B companies and their marketing agencies produce high-quality digital content, including blog posts, e-mail newsletters, white papers and multimedia. Reputation Capital editors and writers are experts in their fields, which include HR technology, employee benefits, financial services and accounting.