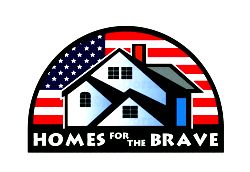 Dennis was very knowledgeable about the military short sale process and guided us through to a successful closing
Virginia Beach/Hampton Roads, VA (PRWEB) March 05, 2013
Military Short Sales in Virginia Beach and Hampton Roads are becoming a more popular option for the struggling home owner and family whom have either had Permanent Change of Station Orders (PCS) or preparing to do so.
Military Personnel preparing for Permanent Change of Station should not shy away from the Short Sale Program but understand the pro's and con's (and tips below). (See Why A Military Short Sale May Be the Best Option)
The defined "Hardship" of a PCS move makes lenders and banks more accommodating with the Military member and Short Selling a home.
The following Military Short Sale Tips can make the process somewhat smoother, less stressful, and more informative:
1. Consult with a Real Estate Attorney who specializes in Virginia Beach and Hampton Roads Military Short Sales. Before Dennis Blackmore with Creed Realty Virginia Beach can or will start work on a short sale there must be a conversation with the Attorney's office. The Military member must know all items required to complete the process, understand the ramifications of a real estate short sale, and since this is a legal process be represented properly (by an Attorney). This short sale consultation is Free and very important.
Keep in mind that an experienced Real Estate Attorney should have completed hundreds of short sales, have vast experience, and normally has established relationships with Banks/Lenders which in some cases can expedite the process. The Attorney's office is staffed to handle the work, make the phone calls, and complete the "legal" process. The REALTOR's® job is to market and sell the Military member's home. Military considering the short sale should remember that this is a significant financial issue and professional, legal expertise is recommended.
2. A Military short sale will effect credit and the member's score. Keeping current on mortgage and other payments is a must. In most cases this will help the short sale credit hit be minimal. The good news is that credit scores recover – sometimes very fast.
3. Military personnel should be prepared for some minimal costs to Short Sale a Virginia Beach or Hampton Roads Home. This may include a initial real estate title search to ensure no encumbrances exist on the property. REALTOR® and closing costs fees are paid by the lender and not the Military member short selling a property.
4. Pricing the home for short sale is done in conjunction with the Military homeowner and REALTOR®. This is completed by using comparable real estate sales in the Virginia Beach/Hampton Roads area and other factors (condition, etc). The Bank/Lender does not price a home except in very few situations. For example in Virginia if a loan is "owned" by VHDA then they will send out an appraiser immediately to determine value. However, in most cases the Bank/Lender will require a contract before moving forward with the short sale. Once a contract is submitted to the Bank by the Attorney's office the lender will also conduct an appraisal. During the short sale listing period the Military Member must keep the property in excellent condition for showings and to expedite obtaining a contract for the home.
5. Military personnel should ensure they choose a REALTOR® experienced with Virginia Beach or Hampton Roads short sales and be teamed with an Attorney. Short Sales require significant additional work versus a normal resale and require time sensitive micro-managing by the agent and Attorney's Office.
Need an experienced REALTOR® and Law Firm to handle your short sale? Please contact Dennis Blackmore with Creed Realty Virginia Beach here.
Dennis Blackmore is a Retired Naval Officer and REALTOR(R)/Agent Owner with Creed Realty Virginia Beach specializing in helping military buyers, sellers, and relocation.