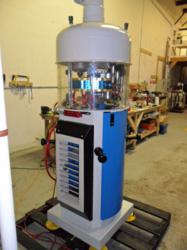 This is good for our country and our environment
Chicago, IL (PRWEB) March 06, 2013
In the wee hours of the morning on Jan 1, 2013, the Senate passed a package of measures effectively preventing the country from going off the fiscal cliff. For the emerging industry of natural gas transportation, there was some good news contained in the package. Congress re-instated the tax credits for natural gas vehicles and fueling equipment to the 2011 levels and made these credits retroactive for 2012.
Specifically, the fuel credit provides incentives in the amount of 50 cents per gasoline gallon equivalent (GGE) of CNG and 50 cents per gallon of LNG. The infrastructure credit for business property is worth 30 percent of the cost of fueling infrastructure up to a maximum credit of $30,000 per station. For residential home fueling units, the credit is worth 30 percent or a maximum of $1,000. The tax credits are extended through the end of 2013.
For Natural gas powered vehicles, Congress did enact a new bonus depreciation provision that allows companies to expense 100 percent of the cost of new capital equipment. This provision extends to transportation equipment used to transport persons or goods. This provision will be useful to businesses that acquired NGVs in 2011. The bonus provision also applies to equipment placed in service after September 8, 2010. For 2012, bonus depreciation was worth 50 percent of the cost of property placed in service. The American Taxpayer Relief Act of 2012 (HR 8; PL 122–240) extends the bonus depreciation provision at the 50 percent level for 2013.
HE System Technologies reports the number of customers interested in their CNG Refueling equipment has jumped dramatically.Jim McSweeney of HE System Technologies said " These credits are very important to our customers. The savings that can be realized by converting vehicles to natural gas is significant but so are the upfront costs. These credits will shorten to return on investment and natural gas becomes much more attractive. We've developed a natural gas filling station for smaller fleets that does just that for our customers and the response has been incredible. Now with a little help from Washington, we can bring clean, domestic natural gas to more consumers. This is good for our country and our environment.
HE System Technologies manufactures the HEDEX4 and HEDEX7 Natural gas filling systems in Willowbrook Il. You can learn more about their products and other incentives available by visiting their website, http://www.hesystemtechnologies.com.