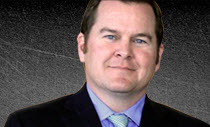 Our new site is designed entirely with our clients and potential clients in mind
St. Michael, MN (PRWEB) March 06, 2013
The Minnesota law firm of the Throndset Law Office, LLC recently launched a new website, providing a valuable online legal resource to current and potential clients.
The site offers helpful information to remove some of the fear and uncertainty from the legal process, including basic information on Minnesota family and criminal laws.
"Our new site is designed entirely with our clients and potential clients in mind," said Hennepin County lawyer Chad A. Throndset. "We certainly hope they will use it as a resource to answer their initial questions, and then let us guide them through the legal process personally."
Website visitors learn how Mr. Throndset and the experienced staff at the Throndset Law Office can assist them with their legal issue. The firm has developed a reputation for maintaining high ethical standards while aggressively representing clients throughout Minnesota in criminal law and family law matters.
About the Throndset Law Office
Chad A. Throndset has nearly two decades of family and criminal law experience in Minnesota. In addition to being honest and straightforward about clients' cases and explaining all of their legal options, he is dedicated to obtaining the best possible results. Mr. Throndset was recognized as one of "The Best of the Twin Cities" by City Pages in the category of divorce, family law and criminal defense counsel in 2012.
The Throndset Law Office concentrates on the following practice areas:

Domestic and child abuse
Assault and battery
Drug crimes
DUI
Traffic violations
Divorce
Child custody
For more information about the firm or about criminal law and family law in St. Michael, please visit the firm's website or call (763) 515-6110.
Throndset Law Office, LLC
1 Central Avenue W.
Suite 203
St. Michael, MN 55376-0501
(763) 200-4779