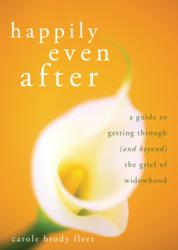 (PRWEB) March 06, 2013
Carole Brody Fleet, one of the national faces for grief recovery, has helped thousands of families, including military families, deal with the loss of a loved one. She has also helps families of firefighters and will be at the National Fallen Fireighters Survivors Conference in Pheoniz, AZ April 14-16, 2013.
As a top blogger on the Huffington Post Post 50 section, she gives wisdom and answers questions for the newly widowed.
Viva Editions is very excited to see what happens at the Books for a Better Life Awards on March 11, which will be hosted by television personality Meredith Vieira.
Find Carole at Camp Widow East Coast in Myrtle Beach, SC in April, and Camp Widow West Coast in San Diego in July. Listen for her, as well, on Energy Awareness Radio on April 10th, 2013.
Carole Brody Fleet is Founder and Chief Executive Officer of Widows Wear Stilettos, Inc. Widely recognized as a leader and expert in the areas of grief and loss recovery, Ms. Fleet is a regular guest on national and international TV and radio shows. She has been featured in many magazines, newspapers and websites, and is recipient of the Embrace Life Award from State Farm Insurance Companies and the Board of Directors Outstanding Service Award from the Soaring Spirits Loss Foundation.