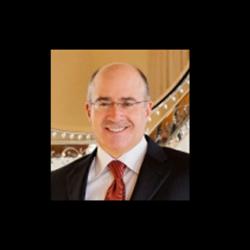 My hope is that the business community will support Lyme Research Alliance's Gala, dedicated to raising funds for research, in a very big way.
Stamford, CT (PRWEB) March 05, 2013
Craig M. Cogut, founder and managing partner of Pegasus Capital Advisors, and Deborah Cogut, an attorney and civic leader, have been named Corporate Chairs for Lyme Research Alliance's "Time for Lyme" Gala to be held April 6 at the Hyatt Regency in Old Greenwich, CT. Proceeds from the non-profit's fundraiser go to support critically needed research into Lyme and other tick-borne diseases.
Craig Cogut has over 30 years of private equity investing, complex financial restructuring and legal advisory experience. In 1996 he founded Pegasus, a private equity firm that specializes in sourcing, buying, and building middle-market companies that compete on the basis of sustainability and resource efficiency. The firm currently manages about $2.5 billion in assets and has made over 70 investments.
The recipient of the 2008 New York League of Conservation Voters' Corporate Pioneer Award, Craig said it was with great excitement and enthusiasm that he is serving as Corporate Chair for LRA's major fundraising event. "My hope is that the business community will support Lyme Research Alliance's Gala, dedicated to raising funds for research, in a very big way," he said.
Joining Craig as Co-Chair is his wife, Deborah, widely recognized for her commitment to organizations focused on education and child advocacy. She co-founded and now serves as Vice-Chair of The Polyphony Foundation, a non-profit that uses the power of music to bridge the divide between Arab and Jewish communities in Israel. She also serves as a member of the Children's Defense Fund Board of Directors, and as a member of the Board of Trustees of the Children's Hormone Foundation.
The Coguts' both stressed that businesses need to become more aware of the devastating effects of Lyme because it is "a complex disease that can require long-term treatment, sometimes for a year or longer," Craig Cogut said. "Not only is there loss of income, placing an enormous strain on families, but all too often people have to give up jobs they love, careers they've worked so hard to develop. Happy marriages have fallen apart since they couldn't withstand the stresses that come with this misunderstood chronic illness. The loss that can come with Lyme is profound."
In announcing the appointments, Peter Wild, executive director of LRA, said "We are delighted to have the support of Craig and Deborah at this year's Gala. The impact of Lyme disease on Corporate America is not fully recognized despite many high profile stories of time-outs and early retirements. We welcome their enthusiasm and support in raising consciousness in the corporate arena of the urgent need to support privately funded medical research that will help us overcome the problem of tick-borne diseases."  
This year's Gala is expected to attract over 500 prominent guests from the area and will feature a live and silent auction, special celebrity guest appearances and live entertainment. Honorary event chairs for the event include Bravo TV's Andy Cohen, designer Tommy Hilfiger, Olympic Gold Medalist Donna deVarona, actress Joanna Kerns, baseball's Bobby Valentine, Rolling Stone rocker Ronnie Wood and his wife, Sally, and others.
LRA is the nation's leading funder of university-level Lyme and other tick-borne disease research in the nation. In 2007, it partnered with Columbia University Medical Center and the Lyme Disease Association, to endow the nation's first Lyme & Tick-Borne Disease Research Center. In addition to supporting work at the Columbia Center, the non-profit funds breakthrough research at academic insitutions such as Johns Hopkins, Weill Cornell, Texas A& M, University of New Haven, and SUNY Stony Brook.
For more information, or purchase tickets, contact 203-969-1333 or events@lymeresearchalliance.org.
_____________________________________________________________________________
Lyme Research Alliance, formerly Time for Lyme, is a Connecticut-based, national non-profit that funds cutting-edge research into Lyme and other tick-borne diseases. For more information go to http://www.lymeresearchalliance.org.