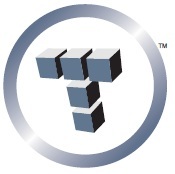 Washington, DC (PRWEB) March 05, 2013
Technolab Corporation announced today that Glenn Roth, Executive Director-Public Sector, Technolab, will present on "The Path to a High Performing Organization" at the Oracle Public Sector Virtual Summit on Wednesday, March 6th, 2013. The event will be held online and the session begins at 1:45 pm ET. To attend go to http://www.oracle.com/goto/PubSecVirtualSummit.
Mr. Roth will discuss how Enterprise Performance Management and Business Intelligence solutions are helping organizations integrate strategy, planning & budgeting, cost management, and financial close and reporting into a seamless process. In addition, he will speak on how delivering these applications as Software as a Service (SaaS) Cloud-based solutions will effectively solve the software cost and support issues that are currently facing all Public Sector organizations.
About the Oracle Public Sector Virtual Summit
The online event is intended to bring together leaders across the public sector to share insights and recommendations that reveal how technology enables organizations to optimize service delivery in a more efficient, cost-effective manner. In addition to webcasts/online sessions, the summit includes a virtual exhibit space and resource center where participants can navigate to chat with Oracle experts, partners and to download resources related to the summit themes/presentations. Learn more at http://www.oracle.com/goto/PubSecVirtualSummit.
About Technolab
Technolab Corporation has been delivering best in class Enterprise Performance Management (EPM) and Business Intelligence (BI) services and solutions for close to two decades. During that time, Technolab has won several Oracle Partner of the Year awards, delivered more than 1,500 implementations and upgrades and introduced industry innovations such as its Hyperion Managed Support Services and 24x7 Support Lab. Technolab is an Oracle Platinum Partner and a Public Sector Pillar Partner and offers the only Oracle approved EPM & BI SaaS solutions for Public Sector. To learn more, visit http://www.technolabcorp.com.