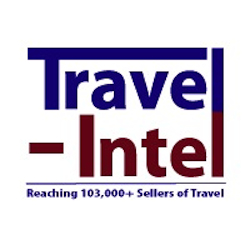 The world of travel is changing constantly but this year it seems to be in hyperdrive.
SAN FRANCISCO, CA (PRWEB) March 06, 2013
The March deadline has passed and Americans are about to find out just what austerity measures can mean. But are they worried? Recent surveys show Americans are traveling in droves this year, despite economic woes and weary prophecies of falling skies.
The latest issue of Tours.com's Travel-Intel takes a look at recent in-depth surveys of consumer travel plans and finds that more than one in two Americans have travel plans in motion and are planning to spend even more than they did last year on the road. Travel-Intel looks at the top five national and international destinations on the board for 2013.
Are travelers booking as much through Online Travel Agencies? A surprising study written about in the March 1 issue of Travel-Intel reveals that consumers are getting fed up with the customer service they get online.
What about the resort fees travelers are paying at the hotels they are booking? Caesars Entertainment in Las Vegas with its, now eight, Strip properties has joined the many other resorts in Las Vegas that automatically add fee bundles of $5 to $25 a day for such services as Wifi and daily newspaper to the nightly rate. Travel-Intel has the story and the chart to check the latest hotel fee add-ons around Las Vegas.
For resort experiences farther afield, Travel-Intel offers a close-up look at The Lodhi in New Delhi. Formerly the Aman New Delhi, the property is now part of the Kurtz-Ahlers collection of exclusive resorts and offers a rare pocket of peace in a chaotic and colorful city.
Finally, Travel-Intel shows how traveling to China just got easier. It is now possible for North Americans to travel to China without a visa. The latest issue shows how: the caveats, the details, the savings.
Travel-Intel, a division of Tours.com, monitors the travel industry with weekly newsletters on trends, news and updates about the travel industry sent to a database of more than 100,000 travel agent subscribers in the U.S. and Canada.
Although Travel-Intel is direct-mailed, current features and archives can be viewed at http://www.Travel-Intel.com.
"The world of travel is changing constantly but this year it seems to be in hyperdrive," says Lark Gould, content director for Travel-Intel and Tours.com. "It's our job to keep up with it all and as hard as that may be we are out there finding out what's new and what travelers need to know. We are dispatching our writers to conferences and destinations all over the globe and bringing it back home."
Gould, a veteran travel journalist who has been covering the travel industry for more than 20 years, puts her incisive perspective into the weekly publication, with features and news updates on the 1st and 15th of each month.
These issues are complemented by the Travel-Intel "packages" publications that detail great deals to be found at hotels and resort locations worldwide, all sent to more than 100,000 travel agent subscribers in the U.S. and Canada, before posting on Tours.com. Gould also serves on the editorial team for travel at the Washington Times.
Tours.com is the worldwide directory of travel. As the most comprehensive tour and travel directory out there Tours.com has been operating as an authority website since 1995 with a deep and searchable database of tours and tour companies according to company, region and experience. It features more than 8,000 tour companies around the world. It is also a one-stop resource for visa information, important phone numbers for travelers, regional experts, and travel agents certified with in-depth knowledge in their chosen areas.