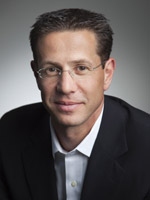 New York, NY (PRWEB) March 06, 2013
In collaboration with Bank Street College Continuing Professional Studies, the Flawless Foundation is sponsoring a training on March 8-9 to help parents, educators, and yoga service professionals implement holistic approaches to working with children with behavioral challenges.
On March 8, Dr. J. Stuart Ablon, a psychologist at Think:Kids of Massachusetts General Hospital/Harvard Medical School, will lead a session on "Parenting, Teaching, and Treating Children with Behavioral Challenges."
The second part of the training, on March 9, features Ms. Hala Khouri, M.A., of Off the Mat and Into the World. Khouri is a yoga and mindfulness expert "who has dedicated her life to learning about the deep connection between the mind and the body."
"I am especially excited to be integrating Collaborative Problem Solving, or CPS, with Hala Khouri's expertise in trauma and mindfulness techniques," says Dr. Ablon.
"CPS requires a shift in mindset on the part of the adult which can be especially hard to maintain in the midst of frustration ourselves. Ms. Khouri's practice and training cultivates self-regulation so the adult can best implement CPS. Thanks to support from the Flawless Foundation, we have brought this work to over 1000 parents, educators and mental health professionals in New York City. With this partnership, we look to deepen participants' effectiveness in implementation of CPS."
Educators, yoga professionals, social workers, mental health professionals, physical education instructors, and others will find benefits from this event in their practices.
Learn more and register to attend.
This is Dr. Ablon's second recent event in collaboration with the Flawless Foundation at Bank Street College. Last August, he headlined a two-day Tier One training in Collaborative Problem-Solving, the approach that is the focus of his work at Think:Kids.
Participants included parents, educators, social workers, school safety officers, and even district attorneys—who work with truancy cases.
Jo Ann Robinson, a social worker in the Kings County District Attorney's Office, commented, "The presentation was eye-opening in providing non-traditional services to students, and addressing behavior in a positive way."
A teacher with over 20 years in the field noted how well-informed and sincere Dr. Ablon is. "He has great incites and a wonderful demeanor, which helped me in my learning process."
About Bank Street College
Since it's founding in 1916, Bank Street College of Education has been an acclaimed educational institution and advocate for children and families. Bank Street is uniquely structured and internationally-recognized as a free-standing, private Graduate School of Education, an on-site independent School for Children, and a broad range of professional development and social programs. Its mission is to improve the education of children and their teachers by applying to the education process all available knowledge about learning and growth, and by connecting teaching and learning meaningfully to the outside world.