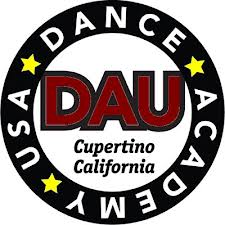 At Dance Academy USA, we believe that with hard work, dedication, and an unmatched passion for dance, we can achieve anything and these results prove it. - Jane Carter
San Jose, CA (PRWEB) March 05, 2013
Riding the wave of momentum with their success at the NUVO Dance Competition last month, Dance Academy USA Production Company proudly announces that DAU took home 41 awards in 7 separate styles of dance at the ShowBiz Talent Competition this past weekend, March 2nd and 3rd. Three Jazz teams, "Voodoo," "Jailhouse," and "Swing With Me" took home the top awards in their respective categories: Teen Large Groups, Petite Groups and Teen Ruby Large Groups.
Artistic Director Jane Carter, who co-founded Dance Academy USA, along with her husband James, was overjoyed at the results. "After more than seven months of intensive rehearsals and just a couple of weeks after our incredible performance at NUVO, our dancers did an outstanding job once again" she said. "At Dance Academy USA, we believe that with hard work, dedication, and an unmatched passion for dance, we can achieve anything and these results prove it." In addition to Jazz, Dance Academy USA also won awards in Small Groups, Tap, Lyrical/Contemporary, Hip-Hop, Character and Solo performances.
The ShowBiz Talent Competition is operated by Westerfield Management, which has provided service and education for dancers for over 25 years. The ShowBiz Talent Competition has grown into one of the largest and most successful dance competitions today and is often referred to as the industry's standard for dance competitions. In the ShowBiz Talent Competition, DAU dancers competed in the categories of Jazz, Tap, Lyrical, Contemporary, and many more.
Dance Academy USA is the largest dance studio in Northern California and has served the San Jose area dance community for over twenty years. DAU is a Bay Area Green Business which offers classes in tap, ballet, jazz, contemporary, lyrical, Zumba, hip hop and breakdancing. DAU is also known for their award winning competition team which is Nationally Ranked. To learn more about Dance Academy, please visit their website at DanceAcademyUSA.com. You can also contact DAU by phone at (408) 257-3211 or by email at OfficeTeam(at)DanceAcademyUSA(dot)com.
###
Background
Dance Academy USA was founded in 1990 by James R. and Jane R. Carter. The business has since expanded in size, becoming the largest dance studio in Northern California with a staff with over 50 employees. Jane Carter is a graduate of San Jose State University with a degree in Human Performance and Fitness and a minor in Nutrition and Food Science. While at San Jose State University, Jane was a member of Spartan Spectrum Dance Team. While in college she was also selected as the Dole Corporation "Ambassador" which allowed her to teach dance in Japan. Additionally, Jane is a former dancer for the Golden State Warriors and a professional cheerleader for the San Francisco 49ers.