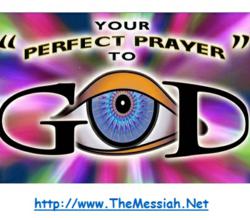 Novato - Marin County, California (PRWEB) March 13, 2013
Neil H. Brandt's creative efforts include songwriter, lead singer of a cutting edge music band, Presidential Candidate, author and UFO expert. For example, during the spring of 1967, he wrote the lyrics for Robert Plant's single "Laughing, Crying, Laughing" which hit #30 in England on CBS Records. Robert Plant became the lead singer of Led Zeppelin: the most famous band in the world.
Neil became a Presidential candidate in 1988. As a recognized UFO lecturer & expert in the Mysteries of the Unknown, he appeared on many radio and TV shows (CNN, Larry King, Regis Philbin) and he has published a book and various articles on these topics.
Life has been long, colorful, and spiritually rich for Neil. After many years of spiritual quest, worldly experiences and international travel, he has created something extraordinary. Please enjoy this gift. Listen to "Your Perfect Prayer To God" as read by Neil H. Brandt on The Messiah Network.
About The Messiah Network:
The Messiah Network, responding to the uncertainties of the world in which we live and the moral and ethical challenges we face, offers a solution. Visit TheMessiah.Net. Examine, recite and then share, "Your Perfect Prayer To God!"
Each person is their own "messiah" in that people are responsible for their own connection to God. Our goal is to help people connect directly to God. We can suggest a path or open a door but ultimately it is up to each individual to communicate with God. You can follow us on Twitter or Facebook or read our Blog on TheMessiah.Ne]. See and hear a reading of "Your Perfect Prayer To God" on YouTube.