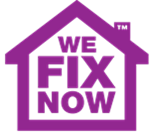 The Japanese electronics supplier is said to have failed a second quality check
(PRWEB UK) 7 March 2013
It has been reported in English.Eastday.com that Panasonic applied for a retest when some of its washing machines were found to have performed poorly. The Japanese electronics supplier is said to have failed a second quality check, however Panasonic and LG have denied the results and said their products passed tests by third parties.
The news comes as white goods producer, Beko, comes under fire again. Previously under the spotlight for its faulty fridge freezers and ovens, there is now a safety alert over 138,000 faulty home appliances.
Providing emergency Chigwell plumbers, We Fix Now also offers fully trained engineers who specialise in the installation, maintenance and repair of household electrical appliances such as washing machines and ovens. The team are dedicated to promoting safety in the home and have issued the following advice regarding the matter.
"There appears to be some conflict over the actual outcome of these tests, therefore it's important not to jump to conclusions. Those with concerns over their washing machines, however, whatever the make, should contact a team of registered engineers such as those provided by We Fix Now. Never attempt to fit or service an appliance without the full training. Household appliances are a particular health hazard and it's always worth getting an opinion from a specialist."
The team at We Fix Now look forward to following the progress of this story.
We Fix Now is a London-based company providing emergency electricians and plumbing in London and counties. Renowned for their fast and effective service, the firm also specialise in unblocking drains, fixing central heating and boilers and sorting problems with gas. With a strong focus on customer service, We Fix Now prides itself on providing fully qualified and experienced engineers day and night, every day of the year.