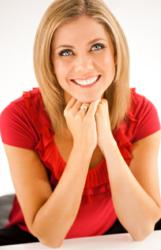 Step outside your comfort zone and don't be afraid to step up and ask for something that you really, really want.
Sydney, Australia (PRWEB) March 06, 2013
The major problem with business owners in general and online business owners in particular is that at some point or another in their business management they hit an inspirational wall: they find themselves short of content ideas and they don't know how to step outside the comfort zone.
Fiona Lewis, an internet marketing expert and business owner of Super Savvy Business Australia, suggests that there is a way out of this impasse and that entrepreneurs can recover from their lack of inspiration very fast. Ms Lewis identified this issue with business owners and therefore proceeded to create a new Business Word of the Week release in which she tackled over the issue.
In the video release Ms Lewis offers two main tips for content marketing. What is interesting to notice is that both pieces of advice rely deeply on the business owner's ability to listen and to take notes.
Ms Lewis' first solution, as she puts it, is to, 'always have your ears tuned in to the sorts of conversations that you have with people. Listen to their biggest fears, their frustrations, their problems they are looking for solutions to. When you come back from those networking events, sometimes what I suggest you can do is actually create content around that, whether that would be a video or an article or a blog content - and then e-mail it to the person or the people you were speaking to'.
Therefore, one proven way to create fresh and interesting content is to simply ask for it. But here is where Ms Lewis takes everything one step further and comes up with her next content marketing idea: 'be aware - once again - to be listening to the sorts of conversations you have with local meet-ups with your clients or business meetings with your clients.'
It might sound like just another plain piece of advice, but what Ms Lewis goes on to do in the Business Word of the Week release is to actually practice what she teaches. As a result, viewers can see Ms Lewis use one of her Savvy Mastermind client's stories to come up with new content ideas for her video release.
Ms Lewis talks about how her client got her comic books signed by the most powerful man on Earth, the president of the United States - and she achieved all this by having the courage to step outside her comfort zone. As Ms Lewis shares this story with her community, she also pays attention to the lessons that can be drawn from her client's story. The first lesson comes straight from her client, Bridget, who concludes after having told the story, 'Fe, I need to be able to step outside my comfort zone in order to reap the rewards!'.
The second lesson that Ms Lewis passes on to her community is that people should not be afraid "of stepping up and actually asking for something. Because too often I think we tend to fall into that trap of thinking, 'Little old me, why would anyone want to listen to me?'. But don't be afraid to put your hand up and say, 'Yes! I can do that!'. So step outside your comfort zone and don't be afraid to step up and ask for something that you really, really want".
And the third lesson that Ms Lewis identifies in Bridget's story and in her passing on and using Bridget's story is "that I am actually now demonstrating to Bridget and to you, my listeners, my community, that I actually practise what I preach. Here I am, at a local meetup, an event with my clients, listening to the conversation and now I can create a piece of content out of it".
To see the entire Business Word of the Week release and to get more information about Fiona Lewis, Super Savvy Business or the Savvy Mastermind membership program, visit http://www.supersavvybusiness.com/.