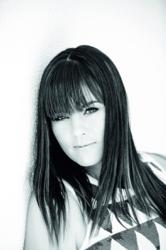 I am very conscious that this opportunity has the potential to benefit a much wider community than just myself. I want to hone in on what will make the biggest difference to Australia's digital future.
Maroochydore, Queensland, Australia (PRWEB) March 07, 2013
Her company, The Creative Collective, which is based out of Maroochydore, is a leading digital media and training agency servicing clients around Australia which she founded in 2007 from home after the birth of her second child.
Flowing on from her double win at the prestigious Women in Technology Awards in 2012, Yvette is now ecstatic to have been identified as one of Australia's leading women in technology by the Commonwealth Bank's WomeninFocus.com.au network, who are taking a study tour to Silicon Valley in mid May.
Adams says the trip represents a dream come true.
"Over the New Year period I set myself some goals, and one was to go to Silicon Valley in 2013. I didn't know exactly who I was going to go with, or how I was going to make it happen, but for some time I've had a burning desire to go there. Now it has come to fruition I am naturally VERY excited about it all."
Adams says she has been well looked after by Commonwealth Bank ever since she won the Commonwealth Bank Business Owner of the Year Award at the Telstra Business Women's Awards in Queensland in 2010.
"The cash prize at the time was helpful, but what has been far more valuable is the contacts and continued networks I have made through the WomeninFocus.com.au network which started in 2011, and the opportunities they are constantly connecting me to.
"Apart from this Silicon Valley trip they have invited me to retreats in Byron Bay and Noosa, and to see Richard Branson speak in Brisbane for free in May. I strongly encourage you to pop on over to their website at womeninfocus.com.au or their social networks. It really is an incredible online resource and network. I am forever grateful to the massive business support they continue to give me on my business journey."
In the lead up to the Silicon Valley trip departure, WomeninFocus.com.au have asked Yvette who she would most like to meet and what she would most like to do in Silicon Valley, as they will do their best to prepare an agenda which best meets the needs of travelling group.
She is now consulting with her team and business advisers on the opportunity.
"Right now I am working out where my time will be best spent once there, and what would make the biggest impact to not only my business, but on the information I can bring home and share with others to benefit them too. I am very conscious that this opportunity has the potential to benefit a much wider community than just myself.
Adams says that whilst going to some of the tech giants offices like Google and Facebook who are based in the area "would be really cool," she is trying to think laterally about what challenges and opportunities local and nationwide businesses are facing in this space.
"I want to hone in on what will make the biggest difference to Australia's digital future."
Yvette will travel to Silicon Valley form Sat 11 May to Sat 25 May. She is planning on sharing her journey as she goes via her blog, social networks and will even schedule some Google Hangouts so others can join her on her experiences whilst there.
>ENDS<
To arrange interviews or photos with any of the guests, contact Katie Kubler on 07 545 11315 or 0432 613 268 or Yvette on 0405 022 977 or pr@thecreativecollective.com.au.
EDITOR'S NOTES – BIOGRAPHY OF YVETTE ADAMS
Yvette Adams is a multi-award winning business owner and serial entrepreneur. Born in Wellington, New Zealand on the fortunate cusp of Generation X & Y, she has started five businesses, two of which she has since sold.
The first was a newspaper that she started at the age of just 17 years old which she sold to an American entrepreneur after the first issue! She created her second business and first e-commerce site in 2002 – an online tee-shirt business. Within one month of launching she received a Government Grant and won a website award.
She lived and worked around the world for a seven year stint from 1998 to 2004, with stints working for magazines and newspapers, including a year long travel writing round-the-world assignment.
In 2004 she settled in Australia and in 2007, just 7 weeks after the birth of her second child she launched The Creative Collective from the study nook of her home – a creative services and training agency offering website design and development, graphic design and print, PR and marketing, social media, seo (search engine optimisation) and ppc (pay per click), and more.
In just her first year of business she won the Queensland Small Business Champions Young Entrepreneur award and has since gone on to win or be a finalist in numerous other local, regional and national business awards including winning the Creative & Knowledge Base Industries category against 25 finalists at the Sunshine Coast Business Awards in 2010 and 2012; the Home Based Business of the Year at the Marketing & Communication Executives International Awards in 2010 & the Commonwealth Business Owner of the Year at the Telstra Business Women's Awards in 2010 (Queensland) and the Employer of Choice and the Entrepreneurial Award at the Women in Technology Awards 2012.
Her level of expertise and delivery style has been recognized by Government and has seen her develop and deliver programs featuring elessons, webinars, computer labs and live training on behalf of AusIndustry and DEEDI (Department of Economic Development & Innovation), the Sunshine Coast Regional Council, as well as offering monthly professional development and networking events called Web Wednesdays. She has assisted thousands of business owners to either get online or succeed online and either establish or grow their businesses.
Her latest online start-up is awardshub.com – an online resource which lists business awards programs from around the world, and allows users to enter a set of criteria and be rendered a list of business awards they may be eligible for.
A self-published author (see morethanmeetstheeye.co.nz), she has consulted hundreds businesses in New Zealand, the UK and Australia on their online strategies and built many websites and assisted business owners to commercialise their products and business ideas.
She is regularly called on by the media as a spokesperson and for commentary and writes regular columns for the APN group, Marketing Magazine and a blog which can be read at http://www.thecreativecollective.com.au/blog.
Follow her social networks at:
http://www.twitter.com/creativecollect (company
http://www.twitter.com/awardshub (company)
http://www.twitter.com/yradams (personal)
http://www.facebook.com/thecreativecollective (company)
http://www.youtube.com/dacreativecollective (company)
http://www.linkedin.com/company/781000 (company)
http://www.pinterest.com/creativecollect (company)