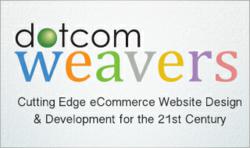 Paramus, NJ (PRWEB) March 06, 2013
New York based eCommerce retailer, Modern Design Resources manages a family of websites offering a wide selection of designer and contemporary products for the home targeted towards fashion conscious customers. For their latest venture, they were in need of a reputable company that provided web development and web design in New York or New Jersey. As a result, they enlisted the expertise of the web developers at Dotcomweavers to help them design, develop and launch http://www.sonnemanlights.com, their newest online entity. Their partnership with Dotcomweavers allowed them to receive a feature-packed, eCommerce capable, easy to manage website, complete with a user-friendly design. Their new website now offers the best selection in quality designer lighting fixtures and more for the home.
Dotcomweavers designed and developed the website with many eCommerce driven attributes in mind, to fully enable Modern Design Resources to easily sell their products online. The website's shopping platform allows for differentiated product pricing, an online shopping cart, and integrated shipping through UPS. Each product page is accompanied by a complete attributes list, as well as a product image and description. In addition to being able to create individual product pages for their inventory, Modern Design Resources now also has the ability to view their inventory levels for each product in real time. Their website is in sync with the product database; as a result they know exactly which products are in stock, and the ones that are out of stock at any given time.
On the back end, SonnemanLights.com features a user friendly product management and inventory management system. The robust content management system allows for complete control over site orders, forms, customer data, pricing, product promotions and much more. Furthermore, the added analytics software helps provide great insight into visitor traffic and behavior on the website. This better enables Modern Design Resources to make better and much more informed business decisions regarding their product offering.
On the front end of the website, the top page navigation menu on the website was designed to enable more effective browsing. Furthermore, the implementation of Search Spring also allows visitors to find what they are looking for, much easier and faster. Website visitors can simply use the search function and then filter down, based on the attributes of their desired product.
Another benefit created by the implementation of Search Spring, is that the company now has better insight on the shopping behaviors of its customers. They are able to see which key terms are being most frequently searched and which products are selling the most. This information not only helps them better serve their customers by offering more relevant products, it also provides essential data that can be utilized in creating an online marketing campaign.
About Modern Design Resources
Modern Design Resources is a family of eCommerce websites offering an affordable and wide selection of designer and contemporary products for the home. They offer thousands of products from top contemporary designers including lighting, fans, furniture, accessories and hardware, specifically merchandised for the fashion conscious customer. They strive to make the online shopping experience as seamless and enjoyable as possible for their customers by supporting them with best in class customer service. Moreover, they offer a 100% - 30 day price match guarantee on all of their products.
About Dotcomweavers
Dotcomweavers Inc. is a Paramus, New Jersey-based web development company that focuses on advancements in Internet technology to provide attentive service and solutions for cutting-edge businesses in New Jersey and New York: web development, website design, e-commerce and internet marketing (SEO). Visit http://www.dotcomweavers.com or call (888) 315-6518 for more information about New Jersey website design and web development services provided by Dotcomweavers.