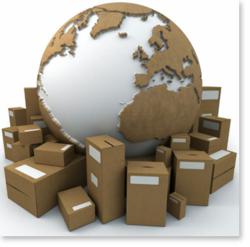 Atlanta, GA (PRWEB) March 06, 2013
A-1 Express, a leading same-day courier service and transportation service provider nationwide, announces instant pick up and delivery notifications. The announcement comes as an effort to provide superior customer care via value-added technological capabilities that increase client loyalty and promote growth. A-1 Express pursues to be the best choice for same-day courier logistic solutions for companies nationwide.
A-1 Express offers instant pick up and delivery notifications for all courier orders via phone or online. All customers that make phone order requests are requested by A-1 Express customer service to provide their contact information, including their e-mail address. At the submission of every order, A-1 Express E-Courier System immediately e-mails an order confirmation for the order. It will also instantly send the pick up and delivery notifications to the e-mail or e-mails provided. The delivery confirmation includes all proof of delivery information, such as the person who signed for the package and the time of delivery.
For orders placed online, customers have the option of receiving the instant pick up and delivery notifications. In contrast to phone orders, customers can select which e-mail notification they would like to receive via e-mail. All delivery notifications in which no one signed for the package, the driver signs out the order with the action performed with the package.
The instant pick up and delivery notifications provide a number of advantages. Their clients are able to have the convenience of a proactive service that keeps them informed of their order status. The notifications are communication tools that can be easily forwarded via e-mail within their client's business offices and departments. It is also a source of tracking and accountability for all their orders. A-1 Express is available 24/7 for their customers for any questions or order adjustments.
A-1 Express Incorporated is a recognized leader in same-day delivery, messenger, distribution, and transportation services nationwide. From small packages to palletized freight, A-1 Express provides superior delivery services on-time and fast. Headquartered in Atlanta, Georgia, A-1 Express has a daily growing list of over 1,500 clients, including many Fortune 500 companies, throughout the US.