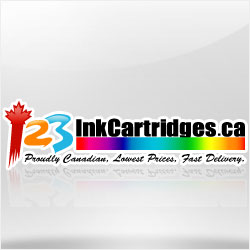 Montreal, QC (PRWEB) March 06, 2013
The Canadian based online distributor 123inkcartridges.ca recently announced that have begun carrying a wide range of Tiger products. These products are included in their Home, Garden & Tools department. Tiger products include many different useful kitchen gadgets and small appliances that consumers will find make kitchen chores easier to perform. Among the Tiger products are a wide variety of cookers including rice cookers and slow cookers. There are also several different types of thermal carafes to help meet varying needs of consumers. Tiger products also include some technologically advanced appliances such as the Microcomputer Rice Cooker-Warmer-Steamer. There are several different types of Tiger brand thermal lunch boxes included in the newly added inventory.
The online store is pleased to announce the addition of the reputable Tiger brand name products. Consumers will find that there are many different types of appliances being added to the inventory at 123inkcartridges.ca; including items for individual use as well as commercial kitchen needs. The distributor is attempting to keep up with growing customer needs and offer these latest appliances for them to choose from.
The full line of Tiger products can be viewed by consumers online at http://www.123inkcartridges.ca/accessories/TIGER.html along with their many other new inventory additions. The company is making the Tiger products easily available to consumers across North America. The store offers a wide variety of small appliances to help make kitchen work healthier and easier to complete.
About 123inkcartridges.ca
The online store began several years ago and only provided printer ink and toner cartridges which could be ordered by the online community. The premise was that they wanted to make high quality products available to consumers at prices that were reasonable and affordable. The site soon caught on and it didn't take too long until they were one of the number one distributors of printer supplies for the US and Canada. 123inkcartridges.ca began to expand their line of products to include a wide variety of computer related products and accessories. Today the company continues to add a very large selection of useful and necessary products for consumers to choose from. Their full product inventory can be viewed online at http://www.123inkcartridges.ca.