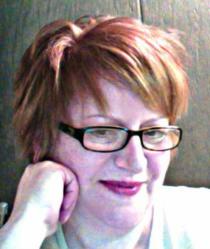 If you don't care for yourself, no one else will. Not that others don't want to. It's that no one else truly understands your needs. Only you do.
London, Ontario (PRWEB) March 21, 2013
The idea of 'loving oneself' makes people uncomfortable. But in the realm of stress management, it's essential.
Abby Gardiner, Founder/Writer http://www.stressbubbles.com offers a new series focusing on the importance of self-care practices.
For anxious people, for those prone to depression, self-care is often at the bottom of the priority list.
"But If you don't look after yourself, who else will?" says Gardiner. "Not that others don't want to. It's that no one else truly understands your needs. Only you do."
The trick is in figuring out what your stressors are, what health parameters you need to protect. And therein lies the challenge for most people.
Gardiner recommends a specific self-compassion test "one that's an excellent barometer of how people look after their own health, their wellness, their peace of mind."
While 'self-care' is not a concept easily embraced - it's often viewed as selfish - it becomes necessary at many times during one's life.
"For example when a crisis (such as declining health) comes into play, most people start - for perhaps the first time in their lives - to evaluate their stressors, monitor them, look after themselves." says Gardiner.
Self-compassion offers even greater benefits - before a crisis hits.
Along with the test, Gardiner also recommends self-compassion meditations.
"The work of Dr. Kristin Neff is my recommendation for an introduction to self-compassion. Her teachings and meditations clarify why self-care is crucial to good health."
Without practicing self-compassion, individuals are more prone to tension, frustration, even mental breakdowns.
Learning to protect one's own health and welfare is an important discipline to learn. It's also a commitment; it has to be re-evaluated on a regular basis.
Abby Gardiner has a Master's Degree and has been a professional writer for over 26 years. She has had her own freelance writing and research business since 1987 and has written on almost every subject and platform - from gardening and government reports, business to babies, travel to technology. She has been married for over 30 years, is a mother to two adult daughters. Her new website was launched in July, 2012.