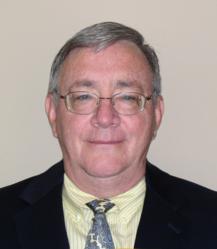 Poplar Grove, IL (PRWEB) March 07, 2013
CCMA and BUSINESS TALK RADIO are indeed fortunate to have as our special guest Mr. Norman Taylor discussing his Business Credit Magazine Article "The Long 10 Feet" (February 2013 edition).
Norman began life as a Credit Manager on September 30, 1971 as an Office and Credit Manager for a retail store. Has served as a Director or Manager of Credit, accounts receivable, pricing, and billing in a wide variety of industries (apparel, footwear, media, food, lighting, sporting goods, textiles, furniture, carpet, tire and rubber, machinery, and coated films). Also has worked independently as a receivables consultant. Mr. Taylor currently employed by NIIT Media Technologies LLC, Augusta, GA. He served on or chaired numerous Creditors' Committees in prominent national bankruptcy cases. He was one of 13 authors of Principles of Business Credit, the text from which National Association of Credit Management classes are taught nationwide. He authored several texts or management guides used by various firms (The Pocket Credit Assistant, The Pocket Guide to Credit Insurance, The Pocket Customer Visit). A seminar leader or class instructor on various financial and professional topics involving cash flow analysis (Text: Demystifying the Cash Flow Statement), international credit, public speaking, accounting, business law, and personal finance. Norman served on South Carolina Export Council (U. S. Department of Commerce). He will be presenting two financial analysis seminars at the upcoming NACM Credit Congress in Las Vegas in May 2013.
CCMA (Commercial Credit Management Associates) is a service provider to the B2B credit management profession and to businesses nationwide. CCMA's association of world class credit management professionals provides contract service consulting, "Credit Boot Camp" educational/training workshops for the unemployed, and delivers the only LIVE ON THE AIR Radio show, BUSINESS CREDIT RADIO, dedicated to the credit management profession. BCR is "THE VOICE OF CREDIT MANAGEMENT" brought to you by CMA.
Contact CCMA